All Strengths

40mg/mL

100mg

100mg/5mL

200mg

400mg

600mg
Generic equivalents for Advil
What is a generic medication?
Generic medications are significantly discounted copies of brand name medication that have the same active ingredients, intended use, dosage, side effects, effects, and route of administration as the original brand name medication. In other words, generic medications have the same pharmacological effects as their brand-name counterparts. Over half of all prescribed medications are for generic medications.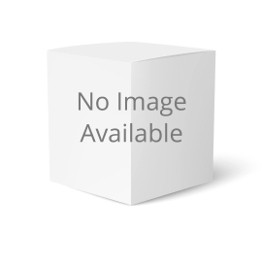 Prescription required.
Manufactured by Apotex Corporation.
Product of Canada. Shipped from Canada.
What Advil is and what it is used for
Each tablet contains 200mg of ibuprofen. Advil belongs to a group of medicines called Non-Steroidal Anti-in ammatory Drugs (NSAIDs) that work by relieving pain, reducing in ammation, swelling and fever. Anadin Advil 200mg Tablets are for effective relief from rheumatic and muscular pain, backache, headache, dental pain, migraine, neuralgia, period pain, feverishness and the symptoms of colds and u.
How to take Advil
For oral administration and short term use only Dosage: Adults, the elderly, and children and adolescents over 12 years of age: The minimum effective dose should be used for the shortest time necessary to relieve symptoms. 1 or 2 tablets every 4-6 hours, as required. The tablets should be taken with water. Take only as much as you need and leave at least 4 hours between each dose. Do not take more than 6 tablets in any 24 hour period. Do not give to children under 12 years. If you are aged between 12 and 18 years and the product is required for more than 3 days or if the symptoms worsen, you should contact your doctor. If you are 18 years or older you should not take this product for longer than 10 days unless your doctor tells you to. If symptoms persist or worsen consult a pharmacist or your doctor. If you take more tablets than you should or if children have taken the medicine by accident always contact a doctor or nearest hospital to get an opinion of the risk and advice on action to be taken. Bring any remaining tablets with you to show your doctor. The symptoms can include nausea, stomach pain, vomiting (may be blood streaked), headache, ringing in the ears, confusion and shaky eye movement. At high doses, drowsiness, chest pain, palpitations, loss of consciousness, convulsions (mainly in children), weakness and dizziness, blood in urine, cold body feeling, and breathing problems have been reported
Possible side effects
Like all medicines, your medicine can cause side effects, although not everybody gets them. The following effects are very rare (less than 1 in 10,000 people) but if you experience any of the effects then STOP taking this medicine immediately and contact your doctor or pharmacist.
• Peptic ulceration or perforation: Symptoms could include severe abdominal pain, vomiting blood (or liquid with what looks like coffee grounds), blood in the faeces (stools/motions) or passing black tarry stools
• In ammation of the brain lining: Symptoms could include stiff neck, headache, feeling or being sick, fever or feeling disorientated
• Severe allergic reactions: Symptoms could include dizziness or fainting, faster heart rate, swelling of the face, tongue and throat
• Worsening of asthma and wheezing or dif culty breathing Other possible side effects Less than 1 in 100 people may experience the following uncommon side effects
• Allergic reactions such as hives, skin rashes and itching (or SLE)
• Stomach: Abdominal pain, indigestion, heartburn and feeling sick
• Nervous System: Headache Less than 1 in 1000 people may experience the following rare side effects
• Diarrhoea, wind, constipation and being sick Less than 1 in 10,000 people may experience the following very rare side effects
• Reduction in blood cells, which can make the skin pale or yellow, cause fever, sore throat, mild mouth ulcers, u-like symptoms, exhaustion or weakness, easy bruising, or bleeding from the skin or nose
• High blood pressure, heart failure or chest pain
• Nervousness, visual disturbance, ringing in the ears and vertigo
• Liver problems: Symptoms could include yellowing of the skin or the whites of the eyes
• Kidney problems: Symptoms could include swelling of the ankles
• Severe skin reactions: Symptoms could include blistering
• A severe skin reaction known as DRESS syndrome can occur. Symptoms of DRESS include: skin rash, fever, swelling of lymph nodes and an increase of eosinophils (a type of white blood cells). Medicines such as ibuprofen may be associated with a small increased risk of heart attack ("myocardial infarction") or stroke.

Reporting of side effects If you get any side effects, talk to your doctor, pharmacist or nurse. This includes any possible side effects not listed in this lea et. You can also report side effects directly via the Yellow Card Scheme at www.mhra.gov.uk/yellowcard. By reporting side effects you can help provide more information on the safety of this medicine.
How to Store Advil
Do not use this medicine after the expiry date shown on the end of the carton. Do not store above 25°C. Keep out of the sight and reach of children.
IMPORTANT DISCLAIMER: All medical content is supplied by a third party company who is independent from this web site. As such, this web site can not guarantee the reliability, accuracy, and /or medical efficacy of the information provided. In all circumstances, you should seek the advice of a health professional pertaining to drug, treatment and/or medical condition advice. Note that not all products are shipped by our contracted Canadian pharmacy. This website contracts with dispensaries around the world that ship products directly to our customers. Some of the jurisdiction include but are not limited to United Kingdom, Europe, Turkey, India, Canada, Vanuatu, Mauritius, and USA. The items within your order may be shipped from any one of these jurisdiction depending on the availability and cost of the products at the time you place your order. The products are sourced from these countries as well as others. Please note that the product appearance may vary from actual product received depending on availability.