Frequently Asked Questions
For immediate answers to the most frequently asked questions regarding our service,
simply click on any of these topics. If you have a question that is not listed here, please
feel free to contact us at anytime.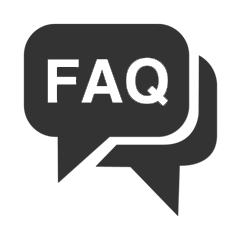 Prescriptions
Is a prescription required?
Medication that is listed on our website will clearly indicate if a prescription is required with an "Rx" symbol. If a prescription is required, you will be requested to provide a valid prescription that is written by a licensed physician, under whose care you are under. Unfortunately, where you are not able to provide a valid prescription, we will be unable to accept your order.
Is there a limit to the quantity of medication I can purchase?
Subject to prescription validity, you may be able to purchase a maximum of 3 months personal supply at a time. In cases where your physician has written a prescription for more than 3 months' supply, then we will treat these as refills which we will be happy to fill for you as and when your next refill becomes due.
Does my prescription have to be written in a particular language?
We accept prescriptions that are written in English. However, if your prescription is not written in English, we can have the document translated by a specialist pharmaceutical technician. We do not charge for this service. In some circumstances, however, we may not able to offer a translation service. If your prescription document is written in the native languages listed below, we would ask that your prescribing physician states the following information in English Language:
Patient's Name
Patient's Address
Name of Drug
Dosage Form
Dosage
Strength
Quantity
The languages where we require this are:
Arabic
Belarusian
Chinese (Simplified and Traditional)
Greek
Japanese
Kannada
Korean
Macedonian
Persian
Russian
Serbian
Ukrainian
Yiddish
Do you accept prescriptions from any country?
We accept prescriptions from all over the world. Our standard policy is to validate all prescriptions to ensure quality & safety standards are met. This may mean we could perform validation checks involving contacting the prescribing physician or checking the status of the prescriber with that country's competent authority. Under no circumstances do we accept prescriptions for narcotics or schedules I, II, III, IV and V controlled drugs.
Below is a list of popular countries that Medix Pharmacy accepts prescriptions from :
United States of America
Canada
Great Britain
Australia
France
Japan
Ireland
Portugal
Mexico
Brazil
Germany
China
Turkey
New Zealand
Spain
Can the prescription be emailed or faxed over to you?
Yes, you can email or fax your prescription to us. Please mail us a copy of the original prescription so we can keep it on file for your future refills.
Where can I check if my doctor has sent in my prescription?
Can you contact my doctor to get my prescription?
Yes, we can contact your doctor to request your prescription free of charge.
I have uploaded my prescription. What's next?
We will process your prescription as soon as possible and you will receive an email once your order has been shipped. You will receive an email or phone call from a customer service representative if there are any issues.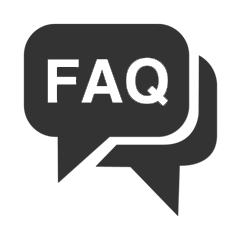 Payment
Do you accept Insurance?
We cannot accept any foreign insurance. However, we will provide you with a proper receipt for insurance purposes. Our receipts may or may not be accepted by your insurance company. We recommend verifying with your insurance company.
How do I make payment?
Medix Pharmacy is pleased to offer several convenient payment options. In order of preference they are:
Direct withdrawal from a checking account
Personal Check/International Money order
American Express
Wire Transfer
Which countries do you NOT accept credit card payments?
We do not accept card payments from the following countries:
Belarus
Burma (Myanmar)
Congo
Cote d'Ivoire
Cuba
Egypt
Federal Republic of Yugoslavia
Federal Republic of Serbia
Indonesia
Iran
Iraq
Ivory Coast
Lebanon
Liberia
Libya
Myanmar
Nigeria
North Korea
Philippines
Rwanda
Serbia
Sudan
Syria
Ukraine
Venezuela
Yugoslavia
Zaire (Democratic Republic of the Congo)
Zimbabwe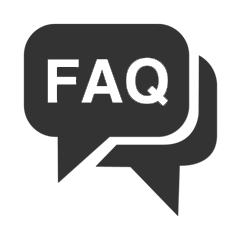 Medicine Information & Quality
Are all medications available in the United Kingdom?
Even though the majority of medications are available in the United Kingdom, not all of them are. We also work with international pharmacy partners in Canada, Australia, and New Zealand who may have the medication available in the event that it is unavailable in the United Kingdom. Please check our website or call us for availability.
Why do some brand name drugs have different names in the United Kingdom and other countries?
In some cases, brand name manufacturers will register and market different trade names in different countries. The medications have the same active ingredients but may look different and have a different trade name. (For example, Prilosec (U.S.) and Losec (U.K., Canada), or Augmentin (U.S, U.K.) and Clavulin (Canada)).
What are Parallel Imported Medicines?
In order to offer competitive pricing, we regularly dispense parallel imported medicines. For medications which are dispensed by our licensed UK pharmacy partner, under EU rules and regulations which the UK is currently a part of, member states can freely move products from one state to another. Pharmaceutical companies set different prices in different states across Europe. This means a product which sells in one state or country is often less than what it sells for in another state or country. This arbitrage allows the UK to import products from certain states in Europe at lower prices. The product which is imported requires a license from the MHRA (Medicines and Healthcare products Regulatory Agency) to ensure quality, safety and efficacy. In addition, the parallel imported product requires re-labelling into English Language. The repackaged medication is then offered for sale to UK citizens. Therefore, the only difference may be the packaging because some products may have different trade names in different countries, or a UK label may have been placed over the European version. Parallel importing is standard practice in the UK.
How can I get my medications sent to me without a Child Resistant container?
Pharmacy regulations may require that our partner pharmacies dispense medications in a child-resistant container where suitable. In order for us to dispense medications without child-resistant containers to you from the pharmacy, we need to obtain a written request. For your convenience, we have included a link for you to download the request form. After downloading the form, please print it, fill it out, sign it, and send the completed form back to us via email and we will add it to your account.
Email: [email protected]
How do I know the medicines you sell are safe & legitimate?
We work with a licensed pharmacy in the United Kingdom who dispenses and ships your medications directly to you. Our other partner pharmacies are also licensed in their respective jurisdictions. The medicines our licensed pharmacy partners procure are supplied directly from the manufacturers and/or accredited pharmaceutical distributors. The supply chain is secure, effective, and safe. For medications dispensed from the United Kingdom, from 9th February 2019, the Falsified Medicines Directive will become law. This means manufacturers in the UK will have to change their product packaging to include:
a unique identifier (UI) in the form of a 2D data matrix (barcode) which can be scanned at various points along the supply chain to determine its authenticity; and
an anti-tamper device (ATD).
In order to comply with the requirements of FMD, licensed pharmacies in the UK will be required as part of the dispensing process (from 9th February 2019 and for products that bear safety features) to:
check the anti-tampering device (ATD) to ensure it is intact prior to dispensing; and
change the status of the pack in the UK's National Medicines Verification System from "active" to "inactive—supplied". This involves scanning the 2D barcode on each pack and communicating with the National Medicine Verification System (NMVS).
Do you also work with any international pharmacy partners?
Yes, we are able to offer comparable savings on medications from Canada, Australia, and New Zealand. Please contact us for more details.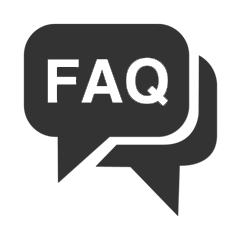 Returns & Recalls
What is your medication returns policy?
We offer a no-hassle 30-day return policy. If you are unsatisfied with your order for any reason, please call us to authorize a return and we will credit your account for the unused portion of your medication upon receipt of your return. For example, if you ordered 90 tablets and returned 60 days, we will credit you for the unused 60 tablets.
Our flexible return policy ensures that you will always be satisfied when ordering medication through Medix Pharmacy.
In the event that you do not receive your order within 30 days from the date your order was shipped, please contact us for a full refund or free re-shipment.
How do I authorize a return?
If you believe that you have been sent an incorrect order or if the parcel you received was damaged, we would ask that you contact us to authorize a return. Please call us toll-free, 6:00 am to 9:00 pm (CST), Monday to Friday 7:00 am to 7:00 pm (CST), Saturdays and Sundays at 1-866-500-6633 for further instructions.
When you call, our customer service agent will advise whether it is economical for you to return the parcel to our pharmacy or to simply destroy it. If we advise you to return the parcel, we would give you a reference number to apply to the returned parcel. This helps us identify the return when we receive it. When we ask you to return a parcel, we will refund or credit to your account the cost of return shipping, up to $10.00.
After your medications are received at the original dispensary (the place your order was shipped from), a full return refund or credit will be issued to your account.
What is the Medix Pharmacy Recall Policy for orders shipped from the United Kingdom?
Initial inventory checks
We take the safety of our patients very seriously. On occasion, a drug manufacturer may cascade a recall protocol. Within 24 hours of us receiving a notification of a recall notice from a manufacturer or supplier, Medix Pharmacy will:
Check if current inventory is affected by the recall
Check purchase orders from the last 3 months or within the time frame noted on the recall notice to determine if Medix Pharmacy previously had a product that has now been recalled
Check outstanding purchase orders in transit to confirm that the lot numbers and expiry dates are for non-recalled product only
In the event that Medix Pharmacy has any recalled product, it shall immediately remove the recalled product from inventory, place it in a designated and clearly marked "quarantine" area and will thereafter make arrangements to return the recalled product to the manufacturer or supplier.
For medications dispensed from the United Kingdom, our licensed pharmacy partner's procedures follow strict MHRA (Medicines & Healthcare Related Products Regulatory Agency) related protocols on handling recalls. For medications dispensed from outside of the United Kingdom by an international pharmacy partner, the respective licensed pharmacy will follow script protocols outlined by their regulatory agency, such as Health Canada for orders shipped from Canada for example.
Alerting patients regarding potential recalled medications dispensed from the United Kingdom
If you have received a product that is subject to recall, Medix Pharmacy will provide you with details on how to return the recalled product and will also provide counselling regarding any medication-related issues.
On becoming informed of the recalled product from MHRA or the product's Manufacturer, Medix Pharmacy will prepare a list of patients who may have received the recalled product. Medix Pharmacy will then contact each patient by telephone alerting those patients of the recall of the product. Several attempts to contact the patient by telephone will be made with a message left for the patient to contact Medix Pharmacy. Medix Pharmacy will also mail the patient a notification of the product recall.
If you have any questions about the recall policy for our other international pharmacy partners in Canada, New Zealand, and Australia, please contact us.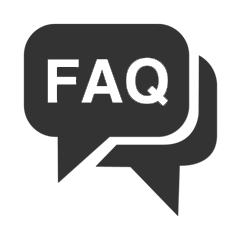 Customer Loyalty
What Referral Rewards do you offer?
Medix Pharmacy offers a referral rewards program to reward patrons for their loyalty. It's a way for us to say Thank You!
How do I sign up my friends and family for the Referral Rewards Program?
This is quite easy. As long as you are a current customer of Medix Pharmacy and have completed at least one order, you qualify for the program! You can simply download and print a new patient order form, or email your friends or family, and when they place their first order with us, you'll start earning! You can also have them call us 24-7 at 1-866-500-6633 — our Patient Service Representative will ask for your name and add you as the referrer. All friends or family will also receive 25% off their first order.
How much can I earn with the Referral Rewards Program?
Your earnings are limitless! The more people you sign up, the more your earnings. We want you to spread the word about Medix Pharmacy. We think more people need to know how to save on their life-saving prescription medication and to thank you for sharing our story, we will reward you. And if your friends and family start signing up their friends and family your earnings will keep on increasing.
Can I use my Referral Rewards towards my purchases with Medix Pharmacy?
Absolutely! When you call to make an order, we'll let you know how many reward dollars you have, and we'll take that off your purchase price to save you even more money on our already low prices.
Is my Referral Rewards credit transferable to my spouse's account?
Yes, you can transfer any outstanding credit on your file to another file.
Do I have to be a customer to participate in the Referral Reward Program?
Yes. We believe that to act as an effective ambassador for prescription savings, you need to not just know about us, but have experienced our service from beginning to end. So, to qualify, all you have to do is complete one order with us and you're in!
Why can't you add my Referral Rewards credit to my method of payment?
The intention of our referral program is to help you reduce your medication costs. For this reason, we are unable to refund any credits earned through the program to a credit card or bank account.
What is the Medix Pharmacy Price Match Guarantee Policy?
Medix Pharmacy will match the price of any prescription product dispensed by a recognized, licensed pharmacy, that requires a prescription, and is offering an identical product (same Drug Name, same Manufacturer, same Country of Origin, same Strength) that is in-stock and available for immediate delivery. Price matching will be based on an identical quantity being purchased (as compared to the product being price matched), and after factoring in all dispensing fees including shipping.
Please Note: this policy does not apply to orders of $2000 or more. Price matching on these orders will be done on a case by case basis and is strictly at the discretion of the management of Medix Pharmacy.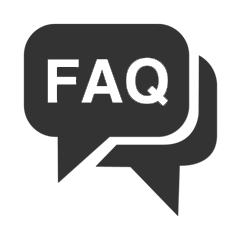 Ordering & Delivery
How do I contact you?
For your convenience, please use the contact information provided on the website.
How can I email someone at Medix Pharmacy my questions?
Kindly email our staff at [email protected]. This will ensure that your question or comment is routed to the appropriate staff to handle your enquiry. Patient comments and feedback are welcomed and ensure continuous improvements to our services, policies and procedures.
For general inquiries about Medix Pharmacy, how to order, or to provide feedback please use the information listed on the Contact Us page.
Email & Fax Response Times
We strive to respond to every e-mail within 1 business day. National or civic holidays may extend the length of time to respond. However, our goal is still always 1 business day.
Medix Pharmacy strives to have all faxes processed within 1 business day of receiving them. However, National or civic holidays may extend this time, but our goal is still always 1 business day.
When should I use the call centre?
We always encourage our customers to place orders and transact using the website. This way we can endeavor to keep medicine prices low and competitive. However, we understand there may be circumstances when using the call centre is the only way you can place your order. Our busiest days are Mondays and Tuesdays. During these days, you are most likely to encounter the longest wait times. If possible contact us Wednesday, Thursday, or Friday for quicker response times. Call volumes can spike at any time and this may affect your waiting times. As always, we are open 24/7 for your convenience.
Is there a limit to the quantity of medication I can purchase?
Subject to prescription validity, you may be able to purchase a maximum of 3 months personal supply at a time. In cases where your physician has written a prescription for more than 3 months supply, then we will treat these as refills which we will be happy to fill for you as and when your next refill becomes due.
What is your Shipping Policy?
All orders dispensed from our UK facility are transported using Royal Mail. We offer two levels of service: tracked shipping or un-tracked shipping. You will be given an option to choose which service you would like, when you place your order. The average delivery time is 2 weeks, however, in our experience, orders can arrive much sooner.
If you have any questions or require further information you may refer to the full Terms of Sale, call us toll-free 1-866-500-6633 or email us at [email protected].
Is there a shipping fee charged for each prescription?
We offer free shipping on all orders shipped to the United States (untracked). There is an optional $10.00 fee to add a tracking number to your order. For all other destinations, the shipping fee is $20.00 USD. Please note that shipping is charged per order, and not for each prescription item.
Orders that are marked as tracked shipments will receive a unique tracking code, which can be checked at the following address to track the status of the delivery
https://www.royalmail.com/track-your-item#/ for all orders shipped from the United Kingdom
https://www.canadapost.ca/trackweb/en#/home for all orders shipped from Canada
Please contact us regarding orders shipped from all of our other pharmacy partners.
How do I cancel my order?
I have emailed a photo of my check, but my account shows 'waiting for the payment'. What shall I do?
It is possible that your check is still in processing. We will contact you as soon as the check has been verified and added to your account as a payment method. If you have any questions, please email us email us at [email protected] or call us at 1-866-500-6633.
I have placed an order but haven't received a confirmation email. What shall I do?
My refill isn't being displayed even though I still should have received several monthly refills. What shall I do?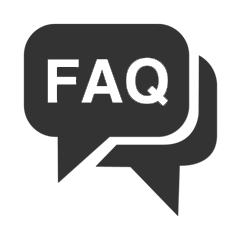 Privacy & Security
What policies do you have that protect my privacy?
Private information transmitted from a customer's computer to the Medix Pharmacy web server is encrypted using SSL technology, secured by an SSL Certificate.
If you have any further questions about our security measures, please email [email protected]
Safeguarding your confidentiality and protecting your personal information is a primary concern. We are committed to the protection of your personal information. Please visit our Privacy Policy page to learn more.
What are the Terms and Conditions for using this site?
What are your Terms of Sale?