Brand Choices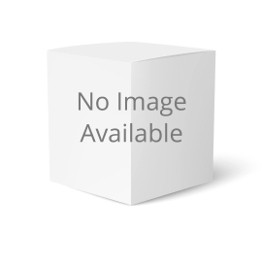 Over the Counter
Manufactured by Schering Plough.
Product of United Kingdom. Shipped from United Kingdom.
Generic equivalents for Claritin
What is a generic medication?
Generic medications are significantly discounted copies of brand name medication that have the same active ingredients, intended use, dosage, side effects, effects, and route of administration as the original brand name medication. In other words, generic medications have the same pharmacological effects as their brand-name counterparts. Over half of all prescribed medications are for generic medications.

Over the Counter
Manufactured by Various UK Generic Manufacturers (MHRA Approved).
Product of United Kingdom. Shipped from United Kingdom.
What Claritin is and what it is used for
This medicine contains Claritin which belongs to a group of medicines called antihistamines, which act to relieve the symptoms of allergies. It can be used to relieve the symptoms of hayfever (e.g. sneezing, runny and itchy nose and eye irritation). It can also be used to treat raised, red itchy skin (symptoms of urticaria, which is often known as hives or nettle rash).
How to take Claritin
Check the cap seal is not broken before first use. If it is, do not take the medicine. Shake the bottle well before use. Use the spoon provided. Giving this medicine to children: It is important to know how much your child weighs to make sure you give them the correct amount of medicine. As a guide a child of 9 years of age will weigh about 30 kg. If in doubt weigh your child, then follow the instructions in the table on the back of this leaflet. Do not give to children under 2 years. Age How much to take How often to take Adults and children of 12 years and over Two 5 ml spoonfuls Once a day Children of 2 to 12 years who weigh more than 30 kg Two 5 ml spoonfuls Once a day Children of 2 to 12 years who weigh less than 30 kg One 5 ml spoonful Once a day If you have severe liver problems your doctor or pharmacist may advise you to take the recommended amount every other day. If this applies to you, follow their instructions. This medicine should be swallowed. Do not take more than the amount recommended above. If symptoms do not go away talk to your pharmacist or doctor. ! If you take too much: Talk to a doctor straight away. Go to your nearest hospital casualty department. Take your medicine and this leaflet with you.
Possible side effects
Most people will not have problems, but some may get some. If you have any unwanted side effects you should seek advice from your doctor, pharmacist or other healthcare professional. ! If you get any of these serious side effects, stop taking this medicine. See a doctor at once:
• Difficulty in breathing, swelling of the face, neck, tongue or throat (severe allergic reactions) The most commonly reported side effects in adults and children aged 2 to 12 years are:
• headache, nervousness, tiredness The following very rare side effects (may affect up to 1 in 10,000 people) have also been seen during the marketing of loratadine:
• severe allergic reaction, dizziness, fast or irregular heartbeat
• nausea (feeling sick), dry mouth, upset stomach, liver problems
• hair loss, rash and tiredness The following not known side effect (cannot be estimated from the available data) has also been seen during the marketing of loratadine:
• Weight increased

Reporting of side effects If you get any side effects, talk to your doctor, pharmacist or nurse. This includes any possible side effects not listed in this leaflet. You can also report side effects directly via the Yellow Card Scheme at: www.mhra.gov.uk/yellowcard or search for MHRA Yellow Card in google Play or Apple App Store. By reporting side effects you can help provide more information on the safety of this medicine.
How to Store Claritin
Keep this medicine in a safe place out of the sight and reach of children, preferably in a locked cupboard. Use by the date on the end flap of the carton, or 6 months after first opening. After this date return any unused product to your nearest pharmacy for safe disposal.
IMPORTANT DISCLAIMER: All medical content is supplied by a third party company who is independent from this web site. As such, this web site can not guarantee the reliability, accuracy, and /or medical efficacy of the information provided. In all circumstances, you should seek the advice of a health professional pertaining to drug, treatment and/or medical condition advice. Note that not all products are shipped by our contracted Canadian pharmacy. This website contracts with dispensaries around the world that ship products directly to our customers. Some of the jurisdiction include but are not limited to United Kingdom, Europe, Turkey, India, Canada, Vanuatu, Mauritius, and USA. The items within your order may be shipped from any one of these jurisdiction depending on the availability and cost of the products at the time you place your order. The products are sourced from these countries as well as others. Please note that the product appearance may vary from actual product received depending on availability.