All Strengths

0.5mg

0.6mg
Generic equivalents
What is a generic medication?
Generic medications are significantly discounted copies of brand name medication that have the same active ingredients, intended use, dosage, side effects, effects, and route of administration as the original brand name medication. In other words, generic medications have the same pharmacological effects as their brand-name counterparts. Over half of all prescribed medications are for generic medications.

Prescription required.
Manufactured by Various UK Generic Manufacturers (MHRA Approved).
Product of United Kingdom. Shipped from United Kingdom.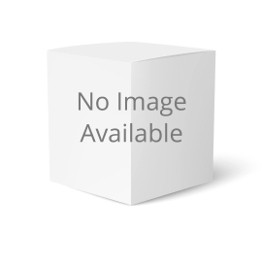 Prescription required.
Manufactured by Sandoz.
Product of Canada. Shipped from Canada.
What Colcrys is and what it is used for
The name of your medicine is Colcrys Tablets. The active ingredient, colchicine, in Colcrys Tablets is an anti-gout agent. Colcrys Tablets are used to treat gout attacks. They are also used to prevent flare-ups of gout when treatment is started with other drugs such as allopurinol, probenecid and sulfinpyrazone.
How to take Colcrys
Always take this medicine exactly as your doctor or pharmacist has told you. Check with your doctor or pharmacist if you are not sure. Your doctor will tell you how many Colcrys Tablets to take and for how long you should take them. 103772/8 pg 1/2 Neutral code not required on the lea et artworks 1st fold (36.25cms) 2nd fold (36.25cms) 3rd fold (36.25cms) 4th fold (36.25cms) 5th fold (36.25cms) 6th fold (36.25cms) 7th fold (36.25cms) 8th fold (36.25cms) CHANGE CONTROL : Version changes due to change in: Size/Layout Regulatory Non-Regulatory Changes in detail:
• New regulatory text
• Strength blocks size changed to only run to the margins ARTWORK CHECK BOX PRODUCT : Colcrys 500mcg
•100 Tabs CUSTOMER : Wockhardt UK FP CODE: FP1400 PLANT LOCATION : Daman (Kadiaya) DIMENSIONS : (w)210 x (h)290mm PHARMACODE No. : 2601 SAP CODE No. : 222911 TEXT FONT SIZE : 8.5 pt. FILE NAME : Colcrys_500mcg_Lit_103772-8.ai SOFTWARE : Adobe Illustrator CS5 TYPEFACES : Helvetica Neue Regular / Helvetica 75 Bold ARTWORK (DETAILS) 25th & 26th July, 2016 RECEIVED ON : PROOF REVISION : R 1st PDF sent on
•18TH AUG. 2016 R 2nd PDF sent on
•31ST AUG. 2016 R 3rd PDF sent on
•12TH MAY 2017 R 4th PDF sent on
•16TH JUNE 2017 Process Black Colcrys Tablets should be swallowed whole with a glass of water. Use in adults Dose to treat gout attack:
• The recommended dose is 2 Colcrys Tablets to start followed by 1 Colcrys Tablet after 1 hour. No further tablets should then be taken for 12 hours. If necessary, treatment with Colcrys Tablets can then resume with a maximum dose of 1 tablet three times daily until symptoms are relieved. The course of treatment should end when symptoms are relieved or when a total of 12 Colcrys Tablets have been taken. You should not take more than 12 Colcrys Tablets as a course of treatment. After completion of a course of Colcrys Tablets, you should not start another course for at least three days. Dose to prevent flare-ups of gout when treatment is started with other drugs:
• The recommended dose is one Colcrys Tablet twice daily. Your doctor will tell you how long your treatment with Colcrys Tablets will last. If you have kidney or liver problems Your doctor may reduce your dose of Colcrys Tablets, and you should be carefully monitored for side effects. Do not take Colcrys Tablets if you have severe kidney or liver problems. If you take more Colcrys Tablets than you should If you take more Colcrys Tablets than you are supposed to, contact your doctor or nearest hospital accident and emergency department immediately. Take this leaflet and any Colcrys Tablets you have left with you. At too high a dose Colcrys Tablets can be seriously toxic, even fatal. Early symptoms of overdose (which appear on average after 3 hours but can take longer) may include nausea, vomiting, stomach pain, bloody diarrhoea and low blood pressure. If you forget to take Colcrys Tablets If you forget to take a dose take another as soon as you remember. If it is almost time for your next dose do not take the missed dose at all. Do not take a double dose to make up for a forgotten tablet. Do not take Colcrys Tablets with a shorter interval than prescribed by your doctor. If you have any further questions on the use of this medicine, ask your doctor or pharmacist.
Possible side effects
Like all medicines Colcrys Tablets can cause side effects, although not everybody gets them. If you notice any of the following side effects, stop taking Colcrys Tablets and immediately contact a doctor or the nearest hospital accident and emergency department:
• Nausea (feeling sick), vomiting (being sick), stomach pain and diarrhoea (see also section 2 'Warnings and Precautions'). These side effects are common (may affect up to 1 in 10 people).
• Symptoms such as fever, inflammation of the mouth, sore throat, prolonged bleeding, bruising or skin problems. These could be signs that you have a serious blood problem as a result of bone marrow depression (see also section 2 'Warnings and Precautions'). The frequency of these side effects is not known (cannot be estimated from the available data).

Other side effects that have been seen (with unknown frequency) are:
• Inflammation of the nerves which can cause pain, weakness, tingling or numbness
• Nerve damage
• Gastrointestinal bleeding
• Liver damage
• Hair loss
• Rash
• Pain or weakness in muscles
• Abnormal muscle breakdown which can lead to kidney problems (rhabdomyolysis)
• Kidney damage
• Absence of menstrual periods
• Painful periods
• Reduced ability to produce sperm (low or zero sperm count)

Reporting of side effects If you get any side effects, talk to your doctor, pharmacist or nurse. This includes any possible side effects not listed in this leaflet. You can also report side effects directly via the national reporting systems listed below. United Kingdom Yellow Card Scheme www.mhra.gov.uk/yellowcard Malta ADR Reporting www.medicinesauthority.gov.mt/adrportal By reporting side effects you can help provide more information on the safety of this medicine
How to Store Colcrys
Keep this medicine out of the sight and reach of children.
• Do not take Colcrys Tablets after the expiry date which is stated on the label. The expiry date refers to the last day of that month.
• Do not take Colcrys Tablets if you notice that they are showing signs of deterioration such as discolouration.
• Do not store above 25ºC
• Store in the original package in order to protect from light. Medicines should not be disposed of via wastewater or household waste. Ask your pharmacist how to dispose of medicines no longer required. These measures will help to protect the environment.
IMPORTANT DISCLAIMER: All medical content is supplied by a third party company who is independent from this web site. As such, this web site can not guarantee the reliability, accuracy, and /or medical efficacy of the information provided. In all circumstances, you should seek the advice of a health professional pertaining to drug, treatment and/or medical condition advice. Note that not all products are shipped by our contracted Canadian pharmacy. This website contracts with dispensaries around the world that ship products directly to our customers. Some of the jurisdiction include but are not limited to United Kingdom, Europe, Turkey, India, Canada, Vanuatu, Mauritius, and USA. The items within your order may be shipped from any one of these jurisdiction depending on the availability and cost of the products at the time you place your order. The products are sourced from these countries as well as others. Please note that the product appearance may vary from actual product received depending on availability.