All Strengths

1000IU/mL

10000IU/mL
Brand Choices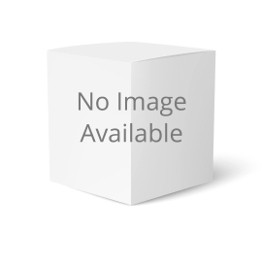 Injection
Marketed as Heparin LEO in Canada
Prescription required.
Manufactured by Leo Pharma Inc..
Product of Canada. Shipped from Canada.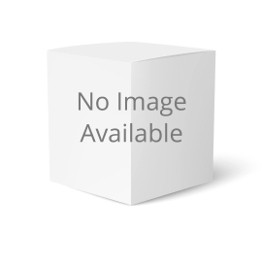 Injection
Marketed as Heparin LEO in Canada
Currently Unavailable
Sign up below and we will let you know as soon as this product becomes available.
Prescription required.
Manufactured by Leo Pharma Inc..
Product of Canada. Shipped from Canada.
Heparin Drug Information
Are you paying too much for Heparin? Save up to 80% when purchasing your prescription drugs from Medix Pharmacy. Our prescription service aspires to conveniently provide you with affordable medications at the lowest prices in Canada and internationally.
We're working with a number of Canadian and international pharmacy partners, all licensed by their qualified governmental regulatory bodies. By collaborating with our partners, we are able to offer a wide range of brand and generic medications at very competitive prices. You can obtain discount prescription drugs through our online pharmacy. Our prices are already up to 80% lower than your local pharmacy. We are committed to providing you with the best service and prices. This is why we'll match the price of any of our online pharmacy competitors who require a valid prescription.
Order Heparin at a discount price today!
Why Buy Heparin from Medix Pharmacy?
We are the global leader in online prescription drug savings with almost 20 years of experience supplying prescription and over the counter drugs to our international customers. More than 300,000 international patients have used our service to receive their prescription and over-the-counter medications.
In the past two decades together with our international pharmacy partners we have shipped over 2 million prescription medication orders to our satisfied customers.
Your safety is our top priority. You can feel completely secure purchasing through us. We use SSL encryption to secure all of your personal information that is transferred through our website while using our service.
How Long Does It Take to Receive My Heparin Order?
You can easily place an order on our website in under 5 minutes. First you need to set up an account with us, create a payment method, and send us your prescriptions. Alternatively, you can order by downloading our order form or by placing an order over the phone. Delivery can take approximately 2 weeks to North America, and 4 weeks to other countries.
Heparin Overview

Heparin is used to prevent and treat blood clots. It may be used to prevent and treat blood clots in the lungs/legs (including in patients with atrial fibrillation). It may be used to treat certain blood clotting disorders. It may also be used to prevent blood clots after surgery, during dialysis, during blood transfusions, when collecting blood samples, or when a person is unable to move for a long time. Heparin helps to keep blood flowing smoothly by making a certain natural substance in your body (anti-clotting protein) work better. It is known as an anticoagulant.

How to Use Heparin

Read the Patient Information Leaflet if available from your pharmacist before you start using heparin and each time you get a refill. If you have any questions, ask your doctor or pharmacist. Heparin is given by injection into a vein or under the skin as directed by your doctor. Do not inject Heparin into a muscle. The dosage and how often you use it are based on your medical condition, weight, and response to treatment. Heparin comes in many strengths. Serious (sometimes fatal) injuries have occurred when the wrong strength was used. Check that you are using the correct strength and dose before injecting Heparin. If you are injecting heparin into a vein, flush the catheter/line with normal saline before and after infusing drugs that interact with heparin such as doxorubicin, droperidol, ciprofloxacin, and mitoxantrone. If you are injecting heparin under the skin, clean the injection site with rubbing alcohol. Change the injection site each time to lessen injury under the skin. If you are giving Heparin to yourself at home, learn all preparation and usage instructions from your health care professional. Before using, check Heparin visually for particles or discoloration. If either is present, do not use the liquid. Learn how to store and discard medical supplies safely. Use Heparin regularly to get the most benefit from it. To help you remember, use it at the same times each day. Your doctor may direct you to switch to an anticoagulant taken by mouth (such as warfarin). Use Heparin and any new medication exactly as directed by your doctor.

Heparin Precautions

Before using heparin, tell your doctor or pharmacist if you are allergic to it; or to pork products; or to pentosan polysulfate sodium; or if you have any other allergies. Heparin may contain inactive ingredients (such as benzyl alcohol found in some brands), which can cause allergic reactions or other problems. Talk to your pharmacist for more details. Before using Heparin, tell your doctor or pharmacist your medical history,bleeding/blood problems (such as low platelet count, hemophilia), high blood pressure (hypertension), heart problems (such as infection of the heart, heart attack), recent surgery/procedure, cancer, stomach/intestinal ulcers or tube drainage, liver disease, high level of potassium in the blood. To lower the chance of getting cut, bruised, or injured, use caution with sharp objects like razors and nail cutters, and avoid activities such as contact sports. This medicine may cause stomach bleeding. Daily use of alcohol while using this medicine will increase your risk for stomach bleeding. Limit alcoholic beverages. Ask your doctor or pharmacist about how much alcohol you may safely drink. Before having surgery, tell your doctor or dentist about all the products you use (including prescription drugs, nonprescription drugs, and herbal products). Heparin contains sodium. Consult your doctor or pharmacist if you are on a salt-restricted diet or if you have a condition that could worsen if you have more salt (such as congestive heart failure). Older adults, especially women over 60 years of age, may be more sensitive to the side effects of Heparin, especially bleeding. During pregnancy, Heparin should be used only when clearly needed. Discuss the risks and benefits with your doctor. Heparin does not pass into breast milk. Consult your doctor before breast-feeding.

Heparin Misdose

It is important to get each dose of Heparin as scheduled. If you miss a dose of Heparin, ask your doctor or pharmacist right away for a new dosing schedule. Do not double the dose to catch up.

Heparin Interactions

See also How to Use section. Drug interactions may change how your medications work or increase your risk for serious side effects. This document does not contain all possible drug interactions. Keep a list of all the products you use (including prescription/nonprescription drugs and herbal products) and share it with your doctor and pharmacist. Do not start, stop, or change the dosage of any medicines without your doctor's approval.defibrotide, mifepristone, oritavancin, telavancin. Heparin is sometimes used together with other drugs that have "blood thinning" or anti-platelet effects such as aspirin, clopidogrel, or warfarin. If your doctor prescribes a combination of these drugs, your doctor will monitor you closely to minimize your risk of bleeding. Keep all medical and lab appointments. Check all prescription and nonprescription medicine labels carefully since many medications contain pain relievers/fever reducers (NSAIDs such as ibuprofen, naproxen, or aspirin) that can increase the risk of bleeding when used with heparin. However, if your doctor has directed you to take low-dose aspirin to prevent heart attack or stroke (usually 81-162 milligrams a day), you should continue taking the aspirin unless your doctor instructs you otherwise. Ask your doctor or pharmacist for more details. Cigarette smoking decreases blood levels of Heparin. Tell your doctor if you smoke or if you have recently stopped smoking. Heparin may interfere with certain laboratory tests (including certain liver function tests, prothrombin time), possibly causing false test results. Make sure laboratory personnel and all your doctors know you use Heparin.

Heparin Side Effects

What are Heparin side effects?

Side effects are physical, mental or emotional symptoms which occur in addition to or outside of the desired effect of a therapeutic treatment such as an over-the-counter or prescribed drug or medication. Side effects from Heparin may occur at the beginning or at the end of treatment and may also depend on the length of time an individual remains on the treatment. Side effects, also known as adverse effects, are generally more likely to occur when starting treatment. Individuals may also experience side effects from Heparin as a result of an interaction with other medications.

Side Effects of Heparin

The side effects of Heparin may vary in number and intensity for many different reasons. Factors such as age, weight, gender and ethnicity may influence the side effects of Heparin. Also, an individual's state of general physical health and seriousness of the disease or illness as well as an increase or decrease in dosage may lead to side effects. Further, side effects from Heparin may also occur as a result of an interaction with certain herbal supplements, foods or drinks.

Prescription drug side effects can be serious and may cause patients to stop the treatment. However, when side effects from the use of a prescription drug, such as Heparin, do occur a patient should consult their physician. A physician may prescribe an additional treatment in order to control the symptoms or an adjustment in the dosage may be made. In addition, changes to diet, exercise or other lifestyle activities may help to lessen the side effects of Heparin.

By understanding side effects and the factors which may influence the occurrence of side effects patients are empowered to take an active role in their care. Patients who have specific questions about the side effects of Heparin, or any other medication, should contact their physician. General information about Heparin and the side effects associated with Heparin are described in the following:

Common Heparin Side Effects

Severe

heparin-induced thrombocytopenia
hemorrhage
injection site sequelae
thrombocytopenic disorder

Less Frequent Heparin Side Effects

Rare or Very Rare Heparin Side Effects

Severe

thrombosis in heparin-induced thrombocytopenia
renal artery thrombosis
priapism
urticaria
dyschromia
osteoporosis
paresthesia of plantar surface
skin ulcer
increased aspartate transaminase
anaphylaxis
adrenal hemorrhage
hypersensitivity drug reaction
bronchospastic pulmonary disease
ovarian hemorrhage
retroperitoneal hemorrhage
dermal necrosis
genitourinary tract hemorrhage
increased alanine transaminase
hyperkalemia

Less Severe

peripheral neuropathy
pruritus of skin
alopecia
skin rash
fever
erythema
hematoma
nausea and vomiting
rhinitis
eye tearing
headache disorder
chills
asthma

Heparin Storage

Consult the product instructions and your pharmacist for storage details. Keep all medications away from children and pets. Do not flush medications down the toilet or pour them into a drain unless instructed to do so. Properly discard Heparin when it is expired or no longer needed. Consult your pharmacist or local waste disposal company.
IMPORTANT DISCLAIMER: All medical content is supplied by a third party company who is independent from this web site. As such, this web site can not guarantee the reliability, accuracy, and /or medical efficacy of the information provided. In all circumstances, you should seek the advice of a health professional pertaining to drug, treatment and/or medical condition advice. Note that not all products are shipped by our contracted Canadian pharmacy. This website contracts with dispensaries around the world that ship products directly to our customers. Some of the jurisdiction include but are not limited to United Kingdom, Europe, Turkey, India, Canada, Vanuatu, Mauritius, and USA. The items within your order may be shipped from any one of these jurisdiction depending on the availability and cost of the products at the time you place your order. The products are sourced from these countries as well as others. Please note that the product appearance may vary from actual product received depending on availability.