All Strengths

75mg

100mg

125mg
Brand Choices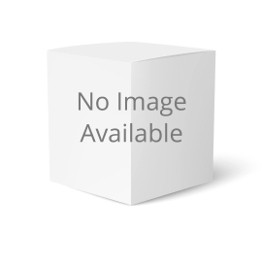 Prescription required.
Manufactured by Pfizer.
Product of Australia. Shipped from Australia.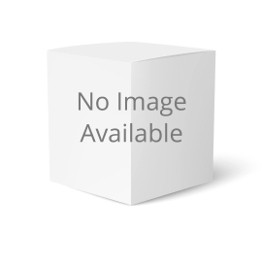 Prescription required.
Manufactured by Pfizer.
Product of Australia. Shipped from Australia.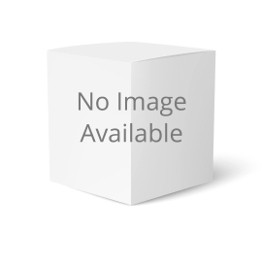 Prescription required.
Manufactured by Pfizer.
Product of Australia. Shipped from Australia.
Generic equivalents for Ibrance
What is a generic medication?
Generic medications are significantly discounted copies of brand name medication that have the same active ingredients, intended use, dosage, side effects, effects, and route of administration as the original brand name medication. In other words, generic medications have the same pharmacological effects as their brand-name counterparts. Over half of all prescribed medications are for generic medications.
We don't have this generic product yet!
Sign up to get exclusive coupon discounts and be the first to be notified when we have this product available.
Ibrance Helps Treat the Following Conditions:
Metastatic Breast Cancer
Metastatic breast cancer is cancer that has spread to other parts of the body. Breast cancer is the most common cancer in women, although it can affect men as well.
Symptoms of breast cancer include lumps in the breast or armpit, changes in the shape of a breast, and nipple discharge. Around 80% of breast cancer tumors are hormone receptor-positive, meaning that cancer cells grow as a result of elevated levels of female sexual hormones like estrogen or progesterone.
Ibrance Active Ingredient
Ibrance is a chemotherapy drug indicated for the treatment of certain types of breast cancer. It contains the active ingredient palbociclib which can stop the growth of certain types of hormone receptor-positive tumors.
Generic Ibrance Alternative
Generic alternatives to Ibrance are not yet available on this website.
General Drug Information
What is Ibrance and What Is It Used For?
Ibrance is prescribed to patients with a type of breast cancer known as hormone receptor-positive breast cancer. This breast cancer grows due to high levels of estrogen and/or progesterone, which are naturally produced by the body.
Ibrance, when used in combination with other drugs, is prescribed to stop the growth of cancer cells in patients whose breast cancer has spread to other parts of the body.
Usage and Application
Before sourcing Ibrance online, please read the medication guide provided by your physician or pharmacist.
Ibrance should be taken exactly as prescribed. Dosage depends on the patient's medical condition, response to treatment, laboratory tests, and other medications they may be taking. Patients should inform their doctor of all other prescription medicines, over-the-counter drugs, and herbal supplements they are taking.
Ibrance is taken by mouth, with food. Patients are usually directed to take one daily dose for the duration of 21 days. The medication is then stopped for seven days. These 28 days constitute one cycle of treatment. Patients should then continue with the next cycles, as directed by their doctor. Some patients may be directed to stop the medication for a period of time, or to reduce their dose to reduce negative side effects.
Patients should swallow the capsules whole and not crush, chew, or open the capsules. Patients should not take capsules that are broken or look damaged. Those who happen to vomit after taking the medication, should not take another dose on the same day. The following day, they can resume their normal schedule.
Grapefruit can increase the risk of side effects. Do not eat grapefruit or drink grapefruit juice while using Ibrance, unless informed otherwise by your doctor or pharmacist. Ask your doctor or pharmacist for more information.
It is important to use Ibrance regularly to experience its full benefit. To prevent forgetting, patients should take this medication at the same time each day when they are scheduled to take Ibrance.
Patients should not increase their dose or use Ibrance for longer/more often than prescribed. Their health will not improve any faster, however the risk of serious side effects will increase.
Considerations Before Taking Ibrance
Before starting treatment, patients need to discuss any possibility of allergic reactions to Ibrance.
If you shop for Ibrance online, you may encounter the drug under its generic name: palbociclib.
It is vital to discuss the patient's medical history, especially relating to liver disease.
Ibrance can make patients more prone to getting infections, or may worsen any current infections. Patients should wash their hands well to prevent the spread of infection, and avoid contact with people who have contagious infections (e.g. chicken pox, measles, and the flu). Consult your doctor if you believe you have been exposed to an infection. Avoid contact with people who have recently received live vaccines (e.g. flu vaccine inhaled through the nose).
Patients must not have immunizations and/or vaccinations without the consent of their doctor.
It is important to lower the chance of getting cut, bruised, or injured. Use sharp objects – like razors and nail cutters – with caution. Avoid activities such as contact sports.
Patients preparing for surgery or certain dental procedures should inform their doctor or dentist about all medicines, supplements, and herbal products they are taking.
Women should alert their doctor if they are pregnant or plan to become pregnant. It is important to prevent pregnancy while using Ibrance, as it can harm an unborn baby.
Before starting treatment, women of childbearing age should have a pregnancy test. They need to use reliable forms of birth control during treatment, and for at least three weeks after stopping treatment. If you become pregnant, contact your doctor immediately.
Ibrance can be absorbed through the skin and lungs and may harm an unborn baby. Women who are pregnant (or who may become pregnant) should never handle this medication or breathe the dust from the capsules.
It is not known whether Ibrance passes into breast milk. However, because of risk to the infant, breastfeeding while taking Ibrance is not recommended. Women who have taken this medication should wait at least three weeks before breastfeeding. Consult your doctor for more details.
Delayed and Omitted Doses
Patients who miss a dose of Ibrance should skip it and proceed as usual on the following day. Patients should not double up on the dose to catch up.
Other Medications and Ibrance
Drug interactions may change the way Ibrance workс, and may increase the risk of side effects. Before starting treatment, patients need to discuss all medications and supplements they are taking with their doctor. Patients should not change their dose or stop taking this medication unless their physician advises them to do so.
Some medications can affect the removal of Ibrance from the body, affecting the way it works. Examples include azole antifungals like itraconazole (e.g Sporanox) and ketoconazole (e.g Nizoral) and rifamycin antibiotics such as rifampin (e.g. Rifadin). Additional examples include the anticonvulsants carbamazepine and phenytoin, and the herb St. John's wort.
This is not a full list of all possible interactions. Please consult your physician before purchasing Ibrance or its generic alternatives online.
Adverse Reactions
Patients may experience serious side effects while using Ibrance. However, they have been prescribed this medication because their doctor has judged that the benefits of treatment are greater than the risks. Careful medical monitoring can lower the risk of negative side effects.
Common side effects include nausea, vomiting, diarrhea, loss of appetite, tiredness, and weakness. Some patients may also experience hair loss, mouth sores, and numbness and/or tingling in in the arms and legs. Patients should alert their physician should these symptoms persist or worsen.
Serious side effects include easy bruising and/or bleeding. Patients should also monitor for signs of anemia: unusual tiredness, pale skin, and fast heartbeat.
Ibrance may lower a patient's ability to fight infections, making them more prone to new infections. It could also exacerbate already-existing infection. Patients should alert their doctor immediately in the event they notice any signs of infection (e.g. fever, chills, persistent sore throat, and cough).
Serious allergic reactions to Ibrance are rare, yet patients should be aware of symptoms including rash, itching and swelling of the tongue and/or throat, severe dizziness, and trouble breathing.
How to Store Ibrance
Ibrance should be stored at room temperature, away from light and moisture. Do not store in the bathroom. Keep away from children and pets.
Unwanted medication should be disposed of properly and should not be poured into drains or flushed down the toilet. Patients should consult a pharmacist or their local waste disposal company to find out more about safe disposal methods.
IMPORTANT DISCLAIMER: All medical content is supplied by a third party company who is independent from this web site. As such, this web site can not guarantee the reliability, accuracy, and /or medical efficacy of the information provided. In all circumstances, you should seek the advice of a health professional pertaining to drug, treatment and/or medical condition advice. Note that not all products are shipped by our contracted Canadian pharmacy. This website contracts with dispensaries around the world that ship products directly to our customers. Some of the jurisdiction include but are not limited to United Kingdom, Europe, Turkey, India, Canada, Vanuatu, Mauritius, and USA. The items within your order may be shipped from any one of these jurisdiction depending on the availability and cost of the products at the time you place your order. The products are sourced from these countries as well as others. Please note that the product appearance may vary from actual product received depending on availability.