All Strengths

100mg

200mg
Brand Choices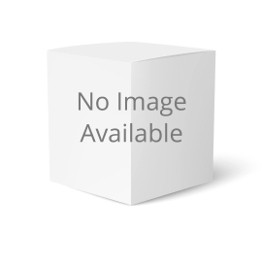 Prescription required.
Manufactured by Janssen Inc.
Product of Canada. Shipped from Canada.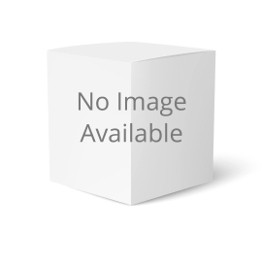 Prescription required.
Manufactured by Janssen Inc.
Product of Canada. Shipped from Canada.
Generic equivalents for Intelence
What is a generic medication?
Generic medications are significantly discounted copies of brand name medication that have the same active ingredients, intended use, dosage, side effects, effects, and route of administration as the original brand name medication. In other words, generic medications have the same pharmacological effects as their brand-name counterparts. Over half of all prescribed medications are for generic medications.
We don't have this generic product yet!
Sign up to get exclusive coupon discounts and be the first to be notified when we have this product available.
Intelence Helps Treat the Following Conditions:
Human Immunodeficiency Virus (HIV)
HIV is a virus that attacks the immune system and weakens the body's natural ability to fight infections. HIV patients who receive appropriate treatment quickly can enjoy a high quality of life. If left untreated, HIV can progress to Acquired Immunodeficiency Syndrome (AIDS).
Intelence Active Ingredient
Intelence contains the active ingredient etravirine, which belongs to a class of drugs known as non-nucleoside reverse transcriptase inhibitors (NNRTIs). Intelence blocks the HIV virus from replicating itself. The medication is usually prescribed in combination with other HIV drugs.
Generic Intelence Alternative
Generic alternatives to Intelence are not yet available on this website.
General Drug Information
What is Intelence and What Is It Used For?
Intelence is prescribed in combination with other medications to HIV patients. Intelence helps to decrease the amount of the HIV virus, thus improving immune system function. This minimizes the risk of HIV-related complications like cancer and various infections. Additionally, patients can enjoy a far better quality of life.
Intelence is not a cure for HIV, and patients must take precautions to ensure that they do not spread the virus to others. This means taking Intelence and other HIV medications exactly as prescribed, as well as using reliable protection methods when engaging in sexual activity.
Patients should never share personal items (e.g. toothbrushes, razors, needles, syringes) that have possibly been in contact with blood or other bodily fluids. Consult your doctor or pharmacist for more details.
Usage and Application
Before sourcing Intelence online, please read the medication guide prescribed by your doctor or pharmacist.
Intelence should be taken exactly as prescribed. Most patients are prescribed to take two daily oral doses after a meal. Patients should swallow the tablets whole and should never crush, chew, or split them.
In children, Intelence dosage is based on weight.
Patients who have trouble swallowing Intelence may dissolve the tablet in a glass with about one teaspoonful (5 milliliters) of water. Stir the mixture well until it looks milky. Once the tablet dissolves, add another small amount of water, orange juice, or milk, and immediately drink the liquid.
Swirl the glass with the same liquid again and drink all of it again, several times, to ensure they have taken the entire dose. Do not mix Intelence with grapefruit juice, warm beverages, or carbonated drinks.
Patients should continue taking this medication exactly as prescribed. Increasing the dose or taking Intelence more often than prescribed will not lead to faster improvement and may cause negative side effects.
Patients should not take smaller doses or use the medication less often than prescribed. Do not stop taking Intelence, even for a short period of time. Doing so may cause the HIV virus to replicate and make the infection more difficult to treat.
Intelence works best when taken at evenly-spaced intervals. To help patients remember, Intelence should be taken at the same time each day.
Considerations Before Taking Intelence
Before starting treatment, patients need to discuss the possibility of allergic reactions to Intelence. Intelence may also contain inactive ingredients which can cause allergy.
It is vital to discuss the patient's medical history, especially liver diseases like hepatitis B or C.
Before surgery or certain dental procedures, patients should inform their doctor or dentist about all medicines, supplements, and herbal products they are taking.
Children are likely to be more sensitive to the side effects of this drug, especially skin rashes.
During pregnancy, Intelence should only be used when needed. This medicine can lower the risk of transferring HIV from a mother to the fetus. Pregnant women should discuss the risks and benefits of Intelence treatment with their doctor.
It is not known whether Intelence passes into breast milk. Mothers with HIV should not breastfeed, as breast milk can transmit the virus to their babies.
Delayed and Omitted Doses
Patients who miss a dose of Intelence should take it as soon as they remember, provided this happens within six hours of when the dose is normally taken. If this happens more than six hours from that time, patients should skip the missed dose and proceed as usual. Do not double the dose to catch up.
Other Medications and Intelence
Drug interactions may change the way Intelence works, increasing the risk of side effects. Before starting treatment, patients need to discuss the full list of medications and supplements they are taking with their doctor. Patients should not change their dose or stop taking this medication unless their physician advises them to do so.
Some products that may interact with Intelence include the weight loss drug orlistat and the herb St John's wort. Negative interactions are possible with certain drugs used to treat seizures (e.g. phenytoin, carbamazepine, phenobarbital, and primidone). The list also includes rifamycin antibiotics like rifampin and rifapentine.
Avoid taking Intelence with other non-nucleoside reverse transcriptase inhibitors (e.g. efavirenz, nevirapine, delavirdine) and with certain HIV protease inhibitors (e.g. atazanavir, fosamprenavir, tipranavir, ritonavir).
Patients should inform their doctor of the full list of HIV medications they are taking. Intelence may interact with other HIV medications and some patients may need to have their treatment changed. Others may require closer monitoring when taking certain combinations of HIV medications.
Some medications can affect the removal of Intelence from the body, altering the way it works. Examples include macrolide antibiotics (e.g. erythromycin and clarithromycin) and azole antifungals (e.g. itraconazole). The antibiotic rifabutin has a similar effect.
Intelence affects certain liver enzymes and can accelerate or slow the removal of other drugs from the body. Examples include the antiplatelet drug clopidogrel, HIV drug cobicistat, and different anti-arrhythmic medications (e.g. amiodarone, disopyramide, and quinidine).
Intelence affects blood thinners like warfarin, as well as a number of cholesterol medications such as atorvastatin, fluvastatin, lovastatin, and simvastatin. Drugs that treat erectile dysfunction or pulmonary hypertension – like sildenafil and tadalafil – are also included in this list.
Adverse Reactions
Most patients are able to take Intelence without serious side effects. Patients are prescribed this medication because their doctor has determined that the benefits of treatment outweigh the risks.
Nausea is a common side effect, but patients should alert their doctor should nausea persist or worsen.
Intelence is designed to help improve immune system function so the body can fight HIV more effectively. As the immune system gets stronger, it can start to fight existing infections, causing symptoms of said infections to manifest.
It is possible for a patient to experience an overactive immune system at any point during treatment. Patients should seek medical help if they experience unexplained weight loss, severe tiredness, joint pain, muscle pain, persisting weakness, and severe headaches. Additional symptoms may include vision changes, as well as numbness and/or tingling of the extremities.
Users may experience signs of infection like fever, chills, swollen lymph nodes, trouble breathing, coughing, and skin sores that don't heal.
Some patients may experience an overactive thyroid that presents the following symptoms: irritability, nervousness, heat intolerance, irregular heartbeat, bulging eyes, and an unusual growth in the neck (known as a goiter).
Patients should monitor for signs of Guillain-Barre syndrome, a nerve condition which can include trouble breathing, swallowing, facial drooping, paralysis, and trouble speaking.
Serious side effects can include increased thirst, frequent urination, and changes in urine production. Some patients may experience nervousness, confusion, and seizures.
Patients should seek immediate medical help in the event of any pain in the chest, jaw, and/or left arm.
Some patients may experience increased fat production in the upper back and stomach and decreased fat in the arms and legs. The cause and long-term effects of these changes are unknown, though exercise may help to reduce these side effects.
Intelence commonly causes a superficial rash during the second week of treatment but goes away in a week or two. Patients may find it difficult to tell this rash apart from one that signifies a severe reaction.
Patients should seek medical help if they experience any kind of rash, especially when it appears with: fever, tiredness, muscle and/or joint pain, blisters, mouth sores, and red or swollen eyes.
Serious allergic reactions to Intelence are rare, yet patients should be aware of allergic symptoms such as rash, itching, and swelling (tongue/throat), severe dizziness, and trouble breathing.
How to Store Intelence
Intelence should be stored at room temperature, away from light and moisture. Do not store in the bathroom. Keep away from children and pets.
Store in the original bottle and keep the bottle tightly closed. Each bottle should contain small pieces of desiccant to keep air moisture from causing damage. Do not remove the desiccant pieces from the bottle.
Unwanted medication should be disposed of properly and should not be poured into drains or flushed down the toilet. Patients should consult a pharmacist or their local waste disposal company to find out more about safe disposal methods.
IMPORTANT DISCLAIMER: All medical content is supplied by a third party company who is independent from this web site. As such, this web site can not guarantee the reliability, accuracy, and /or medical efficacy of the information provided. In all circumstances, you should seek the advice of a health professional pertaining to drug, treatment and/or medical condition advice. Note that not all products are shipped by our contracted Canadian pharmacy. This website contracts with dispensaries around the world that ship products directly to our customers. Some of the jurisdiction include but are not limited to United Kingdom, Europe, Turkey, India, Canada, Vanuatu, Mauritius, and USA. The items within your order may be shipped from any one of these jurisdiction depending on the availability and cost of the products at the time you place your order. The products are sourced from these countries as well as others. Please note that the product appearance may vary from actual product received depending on availability.