Brand Choices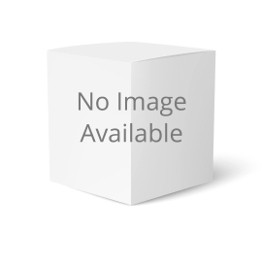 Over the Counter
Manufactured by Novartis.
Product of United Kingdom. Shipped from United Kingdom.
What Otrivin is and what it is used for
Otrivine Adult Metered Dose 0.1% Nasal Spray is for application in the nose to give relief from:
• nasal congestion (blocked nose, including colds)
• perennial and allergic rhinitis (recurring inflammation of the nasal mucous membranes, including hay fever)
• sinusitis. Otrivine Adult Metered Dose 0.1% Nasal Spray contains the active ingredient xylometazoline hydrochloride which helps to open up and clear the nasal passages by reducing the excessive nasal secretions and returning the swollen blood vessels to their normal size
How to take Otrivin
Dosage: For Adults and Children over 12 years of age 1 spray in each nostril 1 to 3 times daily. ® Adult Metered Dose 0.1% Nasal spray Otrivin 72 mm 145 mm 9 mm 127 mm 11,5 mm 11,5 mm 9 mm 210 mm Draft Z Order – AWF AWF 23437 – OTDC 383459 Reference OTRIV MD 0.1% F5 NASAL SPRAY 10 ML GB_316938_PIL Format 145 x 210 mm – PN-Notice-V11 – P08 – Recto/Verso Pharma code XXXX Colour P Reflex Blue U Font Helvetica Neue LT Pro – Geometric Font min. size Text body: 9 pts Reference MKT – Production site NCH Nyon – CH Reference SITE XXXXXX Pre-press Diadeis Suisse S.A. – DO-16-E0480 – 18.03.2016     Pharma code XXXX Verso Administration: 1. Clear your nose. 2. Lean forward slightly and insert the nozzle into a nostril (see diagram). 3. Depress pump and sniff at the same time. 4. Repeat for the other nostril. To avoid possible spread of infection, this pack should only be used by one person. For reasons of hygiene do not use this bottle for more than 28 days after opening it. Do not exceed the recommended dosage. If you use more Otrivine Adult Metered Dose 0.1% Nasal Spray than you should, consult your doctor or pharmacist.
Possible side effects
Like all medicines, Otrivine Adult Metered Dose 0.1% Nasal Spray can cause side effects, although not everybody gets them. Local discomfort may be felt after applying the spray if you have sensitive nasal passages. Occasionally the following side effects have been reported:
• A burning sensation in the nose and throat
• local irritation
• nausea
• headache
• dryness of the nasal membranes
• temporary and passing visual disturbances
• allergic reactions. Cardiovascular effects, for example, palpitations may also occur especially if you have heart problems. If any of the side effects gets serious, or if you notice any side effects not listed in this leaflet, please tell your doctor or pharmacist. Also you can help to make sure that medicines remain as safe as possible by reporting any unwanted side effects via the internet at www.mhra.gov.uk/yellowcard. Alternatively you can call Freephone 0808 100 3352 (available from 10 a.m. to 2 p.m. Mondays to Fridays) or fill in a paper form available from your local pharmacy.
How to Store Otrivin
Keep this medicine out of the sight and reach of children. Do not use after the expiry date which is stated on the bottle after "EXP". The expiry date refers to the last day of that month. Do not use this bottle for more than 28 days after opening it. Medicines should not be disposed of via wastewater or household waste. Ask your pharmacist how to dispose of medicines no longer required. These measures will help to protect the environment.
IMPORTANT DISCLAIMER: All medical content is supplied by a third party company who is independent from this web site. As such, this web site can not guarantee the reliability, accuracy, and /or medical efficacy of the information provided. In all circumstances, you should seek the advice of a health professional pertaining to drug, treatment and/or medical condition advice. Note that not all products are shipped by our contracted Canadian pharmacy. This website contracts with dispensaries around the world that ship products directly to our customers. Some of the jurisdiction include but are not limited to United Kingdom, Europe, Turkey, India, Canada, Vanuatu, Mauritius, and USA. The items within your order may be shipped from any one of these jurisdiction depending on the availability and cost of the products at the time you place your order. The products are sourced from these countries as well as others. Please note that the product appearance may vary from actual product received depending on availability.