Pataday Eye Drops
(Olopatadine Hydrochloride)
Brand Choices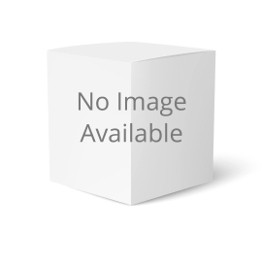 Prescription required.
Manufactured by Alcon Laboratories Inc.
Product of Canada. Shipped from Canada.
Generic equivalents for Pataday Eye Drops
What is a generic medication?
Generic medications are significantly discounted copies of brand name medication that have the same active ingredients, intended use, dosage, side effects, effects, and route of administration as the original brand name medication. In other words, generic medications have the same pharmacological effects as their brand-name counterparts. Over half of all prescribed medications are for generic medications.
We don't have this generic product yet!
Sign up to get exclusive coupon discounts and be the first to be notified when we have this product available.
Pataday Eye Drops Drug Information
Are you paying too much for Pataday Eye Drops? Save up to 80% when purchasing your prescription drugs from Medix Pharmacy. Our prescription service aspires to conveniently provide you with affordable medications at the lowest prices in Canada and internationally.
We're working with a number of Canadian and international pharmacy partners, all licensed by their qualified governmental regulatory bodies. By collaborating with our partners, we are able to offer a wide range of brand and generic medications at very competitive prices. You can obtain discount prescription drugs through our online pharmacy. Our prices are already up to 80% lower than your local pharmacy. We are committed to providing you with the best service and prices. This is why we'll match the price of any of our online pharmacy competitors who require a valid prescription.
Order Pataday Eye Drops at a discount price today!
Why Buy Pataday Eye Drops from Medix Pharmacy?
We are the global leader in online prescription drug savings with almost 20 years of experience supplying prescription and over the counter drugs to our international customers. More than 300,000 international patients have used our service to receive their prescription and over-the-counter medications.
In the past two decades together with our international pharmacy partners we have shipped over 2 million prescription medication orders to our satisfied customers.
Your safety is our top priority. You can feel completely secure purchasing through us. We use SSL encryption to secure all of your personal information that is transferred through our website while using our service.
How Long Does It Take to Receive My Pataday Eye Drops Order?
You can easily place an order on our website in under 5 minutes. First you need to set up an account with us, create a payment method, and send us your prescriptions. Alternatively, you can order by downloading our order form or by placing an order over the phone. Delivery can take approximately 2 weeks to North America, and 4 weeks to other countries.
Pataday Eye Drops Overview

Pataday Eye Drops is an antihistamine used to treat itching and redness in the eyes due to allergies. Pataday Eye Drops is not recommended for the treatment of eye irritation due to wearing contact lenses.

How to Use Pataday Eye Drops

If you are using the over-the-counter product to self-treat, read and follow all directions on the product package before using Pataday Eye Drops. If you have any questions, consult your pharmacist. If your doctor has prescribed Pataday Eye Drops, use it as directed. Apply Pataday Eye Drops in the affected eye(s) as directed by the product package or by your doctor, usually once or twice a day. To apply eye drops, wash hands first. To avoid contamination, do not touch the dropper tip or let it touch your eye or any other surface. If you are wearing contact lenses, remove them before using eye drops. Wait at least 10 minutes before replacing your contact lenses. Tilt your head back, look upward, and pull down the lower eyelid to make a pouch. Hold the dropper directly over your eye and place one drop into the pouch. Look downward, gently close your eyes, and place one finger at the corner of your eye (near the nose). Apply gentle pressure for 1 to 2 minutes before opening your eyes. This will prevent the medication from draining out. Try not to blink or rub your eye. If directed to use Pataday Eye Drops in both eyes, repeat these steps for your other eye. Do not rinse the dropper. Replace the dropper cap after each use. If you are using another kind of eye medication (such as drops or ointments), wait at least 5 minutes before applying other medications. Use eye drops before eye ointments to allow the drops to enter the eye. Use Pataday Eye Drops regularly to get the most benefit from it. To help you remember, use it at the same time(s) each day. If your condition lasts or gets worse, or if you think you may have a serious medical problem, get medical help right away.

Pataday Eye Drops Precautions

Before using olopatadine, tell your doctor or pharmacist if you are allergic to it; or if you have any other allergies. Pataday Eye Drops may contain inactive ingredients, which can cause allergic reactions or other problems. Talk to your pharmacist for more details. Before using Pataday Eye Drops, tell your doctor or pharmacist your medical history. After you apply Pataday Eye Drops, your vision may become temporarily blurred. Do not drive, use machinery, or do any activity that requires clear vision until you can do it safely. Before having surgery, tell your doctor or dentist about all the products you use (including prescription drugs, nonprescription drugs, and herbal products). During pregnancy, Pataday Eye Drops should be used only when clearly needed. Discuss the risks and benefits with your doctor. It is unknown if Pataday Eye Drops passes into breast milk. Consult your doctor before breast-feeding.

Pataday Eye Drops Misdose

If you are using Pataday Eye Drops on a regular schedule and miss a dose, use it as soon as you remember. If it is near the time of the next dose, skip the missed dose. Use your next dose at the regular time. Do not double the dose to catch up.

Pataday Eye Drops Interactions

Drug interactions may change how your medications work or increase your risk for serious side effects. This document does not contain all possible drug interactions. Keep a list of all the products you use (including prescription/nonprescription drugs and herbal products) and share it with your doctor and pharmacist. Do not start, stop, or change the dosage of any medicines without your doctor's approval.

Pataday Eye Drops Side Effects

Headache, blurred vision, burning/stinging/redness/dryness of the eye, eyelid swelling, or a feeling as if something is in your eye may occur. If any of these effects last or get worse, tell your doctor or pharmacist promptly. If your doctor has directed you to use Pataday Eye Drops, remember that your doctor has judged that the benefit to you is greater than the risk of side effects. Many people using Pataday Eye Drops do not have serious side effects. A very serious allergic reaction to Pataday Eye Drops is rare. However, get medical help right away if you notice any symptoms of a serious allergic reaction,rash, itching/swelling (especially of the face/tongue/throat), severe dizziness, trouble breathing. This is not a complete list of possible side effects. If you notice other effects not listed above, contact your doctor or pharmacist. Call your doctor for medical advice about side effects. You may report side effects to FDA at 1-800-FDA-1088 or at www.fda.gov/medwatch. In Canada - Call your doctor for medical advice about side effects. You may report side effects to Health Canada at 1-866-234-2345.

Pataday Eye Drops Storage

Different brands of Pataday Eye Drops have different storage needs. Check the product package for instructions on how to store your brand, or ask your pharmacist. Keep all medications away from children and pets. Do not flush medications down the toilet or pour them into a drain unless instructed to do so. Properly discard Pataday Eye Drops when it is expired or no longer needed. Consult your pharmacist or local waste disposal company.
IMPORTANT DISCLAIMER: All medical content is supplied by a third party company who is independent from this web site. As such, this web site can not guarantee the reliability, accuracy, and /or medical efficacy of the information provided. In all circumstances, you should seek the advice of a health professional pertaining to drug, treatment and/or medical condition advice. Note that not all products are shipped by our contracted Canadian pharmacy. This website contracts with dispensaries around the world that ship products directly to our customers. Some of the jurisdiction include but are not limited to United Kingdom, Europe, Turkey, India, Canada, Vanuatu, Mauritius, and USA. The items within your order may be shipped from any one of these jurisdiction depending on the availability and cost of the products at the time you place your order. The products are sourced from these countries as well as others. Please note that the product appearance may vary from actual product received depending on availability.