Phenergan Injection
(Promethazine Hydrochloride)
Brand Choices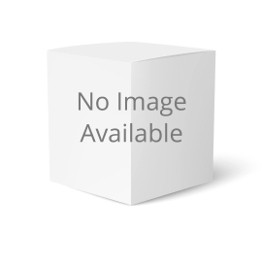 Prescription required.
Manufactured by Sanofi.
Product of United Kingdom. Shipped from United Kingdom.
Generic equivalents for Phenergan Injection
What is a generic medication?
Generic medications are significantly discounted copies of brand name medication that have the same active ingredients, intended use, dosage, side effects, effects, and route of administration as the original brand name medication. In other words, generic medications have the same pharmacological effects as their brand-name counterparts. Over half of all prescribed medications are for generic medications.
We don't have this generic product yet!
Sign up to get exclusive coupon discounts and be the first to be notified when we have this product available.
Phenergan Injection Drug Information
Are you paying too much for Phenergan Injection? Save up to 80% when purchasing your prescription drugs from Medix Pharmacy. Our prescription service aspires to conveniently provide you with affordable medications at the lowest prices in Canada and internationally.
We're working with a number of Canadian and international pharmacy partners, all licensed by their qualified governmental regulatory bodies. By collaborating with our partners, we are able to offer a wide range of brand and generic medications at very competitive prices. You can obtain discount prescription drugs through our online pharmacy. Our prices are already up to 80% lower than your local pharmacy. We are committed to providing you with the best service and prices. This is why we'll match the price of any of our online pharmacy competitors who require a valid prescription.
Order Phenergan Injection at a discount price today!
Why Buy Phenergan Injection from Medix Pharmacy?
We are the global leader in online prescription drug savings with almost 20 years of experience supplying prescription and over the counter drugs to our international customers. More than 300,000 international patients have used our service to receive their prescription and over-the-counter medications.
In the past two decades together with our international pharmacy partners we have shipped over 2 million prescription medication orders to our satisfied customers.
Your safety is our top priority. You can feel completely secure purchasing through us. We use SSL encryption to secure all of your personal information that is transferred through our website while using our service.
How Long Does It Take to Receive My Phenergan Injection Order?
You can easily place an order on our website in under 5 minutes. First you need to set up an account with us, create a payment method, and send us your prescriptions. Alternatively, you can order by downloading our order form or by placing an order over the phone. Delivery can take approximately 2 weeks to North America, and 4 weeks to other countries.
Phenergan Injection Overview

Promethazine is used to prevent and treat nausea and vomiting related to certain conditions (such as before/after surgery, motion sickness). It is also used with other medication to treat severe allergic reactions (anaphylaxis) and reactions to blood products. It may also be used to treat milder allergic reactions when you cannot take promethazine by mouth. It may also be used to help you feel sleepy/relaxed before and after surgery, during other procedures, or during labor and delivery. It may also be used to help certain opioid pain relievers (such as meperidine) work better. Promethazine is an antihistamine and works by blocking a certain natural substance (histamine) that your body makes during an allergic reaction. Its other effects (such as anti-nausea, calming, pain relief) may work by affecting other natural substances (such as acetylcholine) and by acting directly on certain parts of the brain. Phenergan Injection is not approved for use in children younger than 2 years due to an increased risk of side effects (such as slow/shallow breathing).

Phenergan Injection Warnings

Promethazine should not be used by children younger than 2 years because it may cause serious (possibly fatal) slow/shallow breathing. When Phenergan Injection is used by children 2 years and older, use the lowest effective dosage and avoid other drugs that affect breathing. Get medical help right away if slow/shallow breathing occurs. In children, drugs for nausea should only be used in cases of prolonged vomiting of a known cause. Avoid use of promethazine in children with liver disease (including possible Reye's syndrome). Phenergan Injection can cause severe tissue damage, possibly requiring surgery. Tell your health care professional right away if you have burning, pain, redness, swelling, or numbness at or near the injection site. If this occurs, the injection should be stopped and the injection site checked. It is preferred that Phenergan Injection be given by injection into a muscle. There may be an increased risk of side effects if Phenergan Injection is given by injection into a vein. Phenergan Injection must not be given by injection under the skin.

How to Use Phenergan Injection

It is best to inject Phenergan Injection deep into a muscle. It may also be given by injection slowly into a large vein by a health care professional. Do not inject Phenergan Injection under the skin or into an artery. For nausea and vomiting, use Phenergan Injection as directed by your doctor, usually every 4 hours as needed. If you have any questions about the proper use of Phenergan Injection, ask your doctor or pharmacist. If you are using Phenergan Injection at home, learn all preparation and usage instructions from your health care professional. Before using, check Phenergan Injection visually for particles or discoloration. If either is present, do not use the liquid. Learn how to store and discard medical supplies safely. The dosage and how often you receive Phenergan Injection are based on your age, medical condition, and response to treatment. In children, the dosage may also be based on weight. Do not increase your dose or use Phenergan Injection more often or for longer than prescribed. Your condition will not improve any faster, and your risk of side effects will increase. Tell your doctor if you do not get better or if you get worse.

Phenergan Injection Precautions

Before using promethazine, tell your doctor or pharmacist if you are allergic to it; or to any other phenothiazines (such as prochlorperazine); or if you have any other allergies. Phenergan Injection may contain inactive ingredients (such as sulfites including sodium metabisulfite), which can cause allergic reactions or other problems. Talk to your pharmacist for more details. Before using Phenergan Injection, tell your doctor or pharmacist your medical history,breathing problems (such as asthma, chronic obstructive pulmonary disease-COPD, sleep apnea), blood/immune system problems (such as bone marrow depression), high pressure in the eye (glaucoma), heart disease (such as angina, irregular heartbeat), high or low blood pressure, liver disease, certain brain disorders (such as neuroleptic malignant syndrome, Reye's syndrome, seizures), stomach/intestinal problems (such as blockage, ulcer), trouble urinating (for example, due to enlarged prostate). Phenergan Injection may make you dizzy or drowsy or blur your vision. Alcohol or marijuana (cannabis) can make you more dizzy or drowsy. Do not drive, use machinery, or do anything that needs alertness or clear vision until you can do it safely. Avoid alcoholic beverages. Talk to your doctor if you are using marijuana (cannabis). Children should be supervised during bicycle riding and other possibly hazardous activities to avoid injury. Before having surgery, tell your doctor or dentist about all the products you use (including prescription drugs, nonprescription drugs, and herbal products). Phenergan Injection may make you more sensitive to the sun. Limit your time in the sun. Avoid tanning booths and sunlamps. Use sunscreen and wear protective clothing when outdoors. Tell your doctor right away if you get sunburned or have skin blisters/redness. Phenergan Injection may make you sweat less, making you more likely to get heat stroke. Avoid doing things that may cause you to overheat, such as hard work or exercise in hot weather, or using hot tubs. When the weather is hot, drink a lot of fluids and dress lightly. If you overheat, quickly look for a place to cool down and rest. Get medical help right away if you have a fever that does not go away, mental/mood changes, headache, or dizziness. Older adults may be more sensitive to the side effects of Phenergan Injection, especially drowsiness, confusion, constipation, or trouble urinating. Drowsiness and confusion can increase the risk of falling. Children may be more sensitive to the side effects of Phenergan Injection, especially slowed breathing and uncontrolled movements (. Phenergan Injection can often cause excitement in young children instead of drowsiness. Special care should be taken when using Phenergan Injection in children who have lost a lot of fluid (dehydration), those who have a family history of sudden infant death syndrome (SIDS), and those who are hard to wake up from sleep. During pregnancy, Phenergan Injection should be used only when clearly needed. Discuss the risks and benefits with your doctor. It is unknown if promethazine passes into breast milk. It may have undesirable effects on a nursing infant. Consult your doctor before breast-feeding.

Phenergan Injection Misdose

If you are using Phenergan Injection on a regular schedule and you miss a dose, use it as soon as you remember. If it is near the time of the next dose, skip the missed dose. Use your next dose at the regular time. Do not double the dose to catch up.

Phenergan Injection Interactions

Drug interactions may change how your medications work or increase your risk for serious side effects. This document does not contain all possible drug interactions. Keep a list of all the products you use (including prescription/nonprescription drugs and herbal products) and share it with your doctor and pharmacist. Do not start, stop, or change the dosage of any medicines without your doctor's approval.antihistamines applied to the skin (such as diphenhydramine cream, ointment, spray), metoclopramide. The risk of serious side effects (such as slow/shallow breathing, severe drowsiness/dizziness) may be increased if Phenergan Injection is used with other products that may also cause drowsiness or breathing problems. Tell your doctor or pharmacist if you are taking other products such as opioid pain or cough relievers (such as codeine, hydrocodone), alcohol, marijuana (cannabis), drugs for sleep or anxiety (such as alprazolam, lorazepam, zolpidem), muscle relaxants (such as carisoprodol, cyclobenzaprine), or other antihistamines (such as cetirizine, diphenhydramine). Check the labels on all your medicines (such as allergy or cough-and-cold products) because they may contain ingredients that cause drowsiness. Ask your pharmacist about using those products safely. Phenergan Injection may interfere with certain laboratory tests (including some pregnancy tests, blood sugar tests), possibly causing false test results. Make sure laboratory personnel and all your doctors know you use Phenergan Injection.

Phenergan Injection Side Effects

Drowsiness, dizziness, constipation, blurred vision, or dry mouth may occur. If any of these effects last or get worse, tell your doctor or pharmacist promptly. To relieve dry mouth, suck (sugarless) hard candy or ice chips, chew (sugarless) gum, drink water, or use a saliva substitute. Remember that Phenergan Injection has been prescribed because your doctor has judged that the benefit to you is greater than the risk of side effects. Many people using Phenergan Injection do not have serious side effects. Tell your doctor right away if you have any serious side effects,signs of infection (such as sore throat that doesn't go away, fever, chills), loss of coordination, fainting, confusion, slow heartbeat, shaking (tremor), unusual/uncontrolled movements (such as fixed upward stare, neck twisting, tongue movements), mental/mood changes (such as hallucinations, nervousness, irritability, restlessness, confusion), trouble urinating, easy bleeding/bruising, severe stomach/abdominal pain, yellowing of eyes/skin. Get medical help right away if you have any very serious side effects,slow/shallow breathing, seizures. Phenergan Injection may rarely cause a very serious condition called neuroleptic malignant syndrome (NMS).fever, muscle stiffness/pain/tenderness/weakness, severe tiredness, severe confusion, sweating, fast/irregular heartbeat, dark urine, signs of kidney problems (such as change in the amount of urine). A very serious allergic reaction to Phenergan Injection is rare. However, get medical help right away if you notice any symptoms of a serious allergic reaction,rash, itching/swelling (especially of the face/tongue/throat), severe dizziness, trouble breathing. This is not a complete list of possible side effects. If you notice other effects not listed above, contact your doctor or pharmacist. Call your doctor for medical advice about side effects. You may report side effects to FDA at 1-800-FDA-1088 or at www.fda.gov/medwatch. In Canada - Call your doctor for medical advice about side effects. You may report side effects to Health Canada at 1-866-234-2345.

Phenergan Injection Storage

Store at room temperature away from light and moisture. Do not store in the bathroom. Keep all medications away from children and pets. Do not flush medications down the toilet or pour them into a drain unless instructed to do so. Properly discard Phenergan Injection when it is expired or no longer needed. Consult your pharmacist or local waste disposal company.
IMPORTANT DISCLAIMER: All medical content is supplied by a third party company who is independent from this web site. As such, this web site can not guarantee the reliability, accuracy, and /or medical efficacy of the information provided. In all circumstances, you should seek the advice of a health professional pertaining to drug, treatment and/or medical condition advice. Note that not all products are shipped by our contracted Canadian pharmacy. This website contracts with dispensaries around the world that ship products directly to our customers. Some of the jurisdiction include but are not limited to United Kingdom, Europe, Turkey, India, Canada, Vanuatu, Mauritius, and USA. The items within your order may be shipped from any one of these jurisdiction depending on the availability and cost of the products at the time you place your order. The products are sourced from these countries as well as others. Please note that the product appearance may vary from actual product received depending on availability.