Prezista
(Darunavir Ethanolate)
All Strengths

75mg

150mg

300mg

400mg

600mg

800mg
Generic equivalents for Prezista
What is a generic medication?
Generic medications are significantly discounted copies of brand name medication that have the same active ingredients, intended use, dosage, side effects, effects, and route of administration as the original brand name medication. In other words, generic medications have the same pharmacological effects as their brand-name counterparts. Over half of all prescribed medications are for generic medications.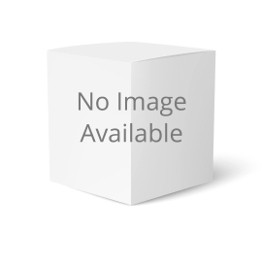 Prescription required.
Manufactured by Auro Pharma Inc..
Product of Canada. Shipped from Canada.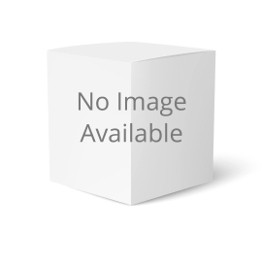 Prescription required.
Manufactured by Cipla.
Product of India. Shipped from India.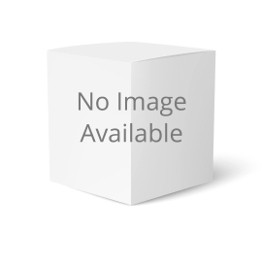 Prescription required.
Manufactured by Auro Pharma Inc..
Product of Canada. Shipped from Canada.
Prezista Helps Treat the Following Conditions:
Human Immunodeficiency Virus (HIV)
HIV is a virus that attacks the immune system and weakens the body's natural ability to fight illness. Many people experience flu-like symptoms between two to four weeks after infection. However, symptoms vary depending on each individual and stage of the disease.
Diagnosing HIV is done through a blood test. Patients with HIV who receive fast and appropriate treatment can enjoy excellent quality of life.If left untreated, HIV can progress to acquired immunodeficiency syndrome (AIDS).
Prezista Active Ingredient
Generic Prezista  Alternative: Prezista
Prezista contains the active ingredient darunavir which belongs to a class of drugs known as protease inhibitors. Like other substances in this class, darunavir stops viral cells – in this case cells of the HIV virus – from replicating.
General Drug Information
What is Prezista and What Is It Used For?
Prezista is prescribed to HIV patients to improve their quality of life and lower the chance of HIV-related complications such as new infections and cancer. It is usually combined with other medications like cobicistat and ritonavir.
This medication is not a cure for HIV. Patients must take precautions to ensure they do not spread the virus to others. They need to regularly take Prezista and other medications exactly as prescribed by their doctor and should always use reliable barrier methods – latex or polyurethane condoms and dental dams – when engaging in sexual activity.
In addition, patients should not share personal items that may have been in contact with blood and other bodily fluids. These include needles, syringes, toothbrushes, razors and others.
Due to risk of serious side effects, Prezista is not recommended for use in children aged three years or younger.
Usage and Application
Prezista and its generic alternatives should be taken as prescribed by a patient's doctor, and the dosage depends on the patient's age, condition, laboratory results and response to treatment. In children, weight is also a factor when determining the right medication dose.
Patients using the liquid form of this medication should read instructions carefully before taking the medication.
Patients using the liquid form of this medication should shake the bottle well before use. Doses should be measured with a special measuring device. Using household spoons should be avoided as doses cannot be measured precisely with this method.
Most patients are prescribed two daily oral doses. Patients should swallow the tablets whole with liquids such as water or milk. Those who have difficulty swallowing need to discuss the possibility of using Prezista in liquid form with their doctor. Prezista must be taken together with other HIV medications.
Patients should always use this drug exactly as prescribed by their doctor. Prezista works best when taken at evenly spaced intervals. This is because drug levels in the body need to be constant. To help patients remember, it is recommended that Prezista is taken at the same time each day.
Patients should not skip doses or stop taking this medication. Doing so may cause the amount of the HIV virus to increase, making the infection more difficult to treat. This may also worsen side effects.
Considerations Before Taking Prezista
Patients need to discuss the possibility of allergic reactions to Prezista before starting treatment. Since this medication is often taken together with ritonavir, patients must tell their doctor in the event they have related allergies.
It is vital to discuss the patient's medical history, especially any liver problems like hepatitis B or C, diabetes, and high blood cholesterol or triglycerides. In addition, patients need to report any heart problems such as coronary artery disease or previous heart attacks, as well as hemophilia,a genetic blood disorder.
Patients preparing for surgery or certain dental procedures should inform their doctor or dentist about all medicines, supplements and herbal products they are taking.
Women who are pregnant – or planning to get pregnant – need to inform their doctor before using Prezista. This medication may lower the risks of passing HIV to an unborn baby. Women must discuss the risks and benefits with their doctor.
It is not known whether Prezista passes into breast milk. However, nursing mothers can transmit the HIV virus to their infants, therefore breastfeeding is not recommended.
Delayed and Omitted Doses
If patients who take Prezista twice a day happen to miss a dose, they should take it as soon as they remember (unless it is less than six hours before the time of the next dose).
Patients who use Prezista once a day and miss a dose should take it as soon as they remember (unless it is less than twelve hours before the time for the next dose).
In either case, patients should miss the skipped dose and then resume their usual schedule.
Patients should not double up the dose in order to catch up.
Other Medications and Prezista
Drug interactions may change the way Prezista works, and can increase the risk of side effects. Before starting treatment, patients need to discuss the full list of medications and supplements they are taking with their doctor. Patients should not change their dose or stop taking this medication unless their physician advises them to do so.
Certain hepatitis C protease inhibitors – like boceprevir, Olysio and telaprevir – and some drugs used to treat seizures – carbamazepine, phenytoin, primidone – may interact negatively with Prezista. This also includes the weight-loss drug Alli and barbiturates like phenobarbital and secobarbital.
Some medications can affect the removal or Prezista from the body which can change the way it works. Examples include rifamycins like rifampin and rifapentine. Garlic supplements and St. John's Wort can have a similar effect.
Prezista can affect how other drugs work by slowing down their removal from the body. Examples include blood thinners such as apixaban and rivaroxaban, alpha blockers like alfuzosin and tamsulosin, and some cholesterol drugs like lovastatin, simvastatin.
The list includes the Tourette syndrome drug pimozide, ergot alkaloids for migraine and headache (such as dihydroergotamine and ergotamine) and the drug lomitapide, which treats familial hypercholesterolemia, a genetic disorder characterized by high cholesterol levels.
Prezista also affects certain psychoactive drugs like midazolam and triazolam, the blood cancer drug bosutinib, asthma medication salmeterol and dronedarone, which is prescribed to treat irregular heartbeat. Interactions are possible with some drugs for pulmonary hypertension, as well as erectile dysfunction drugs like avanafil and sildenafil.
Prezista negatively affects the angina drug Ranexa, and Samsca which is prescribed to treat heart failure and certain hormone imbalances.
Women should be aware that Prezista may affect the effectiveness of hormonal birth control. Patients should discuss effective ways of preventing pregnancy with their doctor. Always use effective barrier methods to prevent spreading HIV to others during sexual activity.
Female patients should inform their doctor in the event of any spotting or breakthrough bleedings as these are signs that hormonal birth control may not be working well.
Patients should not use Prezista with other products which contain its active substance, darunavir.
Adverse Reactions
Many patients are able to take Prezista safely without serious side effects.
As this medication is always taken in combination with other HIV drugs, it may be difficult to tell if it is causing certain side effects. However, it is known to cause diarrhea, nausea, vomiting, stomach pain and headache. Patients should alert their doctor if any of these persist or worsen.
Prezista is designed to help improve immune system function so the body can fight HIV more effectively. As the immune system gets stronger, it can begin to fight infections patients already have, causing the symptoms of these infections to manifest.
It is also possible that a patient's immune system becomes overactive. This can happen at the beginning of treatment or months later. Patients should get medical help if they experience unexplained weight loss, severe tiredness, joint pain, persisting muscle weakness and severe persistent headaches.
Additional symptoms may include numbness or tingling of the extremities and vision changes, as well as signs of infection like chills, swollen lymph nodes, trouble breathing, coughing and skin sores that don't heal.
An overactive thyroid can be an additional symptom of immune function hyperfunction. Symptoms may include irritability, nervousness, heat intolerance, irregular heartbeat, bulging eyes and an unusual growth in the neck, known as a goiter.
Patients should also monitor for signs of a certain kind of nerve condition, known as Guillain-Barre syndrome, which can include trouble breathing, swallowing, eye movement, facial drooping, paralysis and trouble speaking.
Prezista may increase blood sugar levels, which is cause for concern, especially for diabetic patients. It is important to monitor for symptoms of high blood sugar such as increased thirst and urination.
Diabetes patients should check blood sugar levels regularly and share the results with their doctor, who may need to adjust their medication, exercise program or diet.
In rare cases, Prezista can cause serious side effects such as easy bruising, bleeding, or heart attack. Symptoms of heart attack include pain in the chest, jaw or left arm, shortness of breath and unusual sweating.
This medication may cause serious and possibly fatal liver problems. Patients should monitor for symptoms like persistent nausea and vomiting, severe stomach pain, dark urine, and yellowing eyes or skin.
Some patients may experience changes in body fat. This manifests as increased fat in the upper back and stomach, and decreased fat in the arms and legs. The cause and long-term effects of these changes are unknown. Exercise may possibly help reduce these side effects.
Serious allergic reactions to Prezista are rare, yet patients should be aware of allergy symptoms such as rash, itching and swelling, severe dizziness and trouble breathing.
Prezista may cause a rash that is common and usually not serious. However, patients may have difficulty telling it apart from a rare rash that often signifies severe reaction. It is important to seek immediate medical help in the event a rash is accompanied by symptoms like fever, tiredness, muscle and joint pain, blisters, mouth sores, and red or swollen eyes.
How to Store Prezista
Prezista should be stored at room temperature away from light or moisture. Do not store in the bathroom. Keep away from children and pets.
Unwanted medication should be disposed of properly and should not be poured into drains or flushed down the toilet. Patients should consult a pharmacist or their local waste disposal company to find out more about safe disposal methods.
IMPORTANT DISCLAIMER: All medical content is supplied by a third party company who is independent from this web site. As such, this web site can not guarantee the reliability, accuracy, and /or medical efficacy of the information provided. In all circumstances, you should seek the advice of a health professional pertaining to drug, treatment and/or medical condition advice. Note that not all products are shipped by our contracted Canadian pharmacy. This website contracts with dispensaries around the world that ship products directly to our customers. Some of the jurisdiction include but are not limited to United Kingdom, Europe, Turkey, India, Canada, Vanuatu, Mauritius, and USA. The items within your order may be shipped from any one of these jurisdiction depending on the availability and cost of the products at the time you place your order. The products are sourced from these countries as well as others. Please note that the product appearance may vary from actual product received depending on availability.