Sanctura XR
(Trospium Chloride ER)
Brand Choices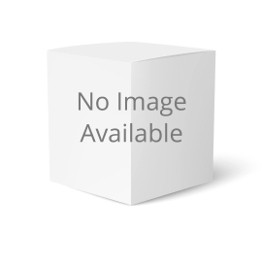 Extended Release Capsules
Marketed as Regurin XL in United Kingdom
Prescription required.
Manufactured by Speciality European Pharma Ltd.
Product of United Kingdom. Shipped from United Kingdom.
What Sanctura XR is and what it is used for
Regurin XL is a medicine used for the relaxation of the muscles of the bladder. It is used for the treatment of symptoms associated with involuntary loss of urine (wetting) and/or increased frequency of urination and/ or urgency of urination in patients with an overactive bladder
How to take Sanctura XR
Please always take Regurin XL as your doctor has told you. You should check with your doctor or pharmacist if you are not sure. Usual dose unless otherwise prescribed by your doctor Unless otherwise prescribed by your doctor, the usual daily dose is one Regurin XL prolonged-release capsule. Method of administration Swallow one prolonged-release capsule whole with a glass of water. Take the capsule at least one hour before a meal on an empty stomach. Duration of administration Your doctor will determine the duration of treatment. The need for continued treatment should be checked at regular intervals of 3 – 6 months. Patients with a kidney disorder should consult their doctor and not take this medicine. Patients with a liver disorder should consult their doctor before taking this medicine. If you take more Regurin XL than you should If you have taken too much Regurin XL you should contact your doctor or go to the nearest hospital casualty department immediately. If you forget to take Regurin XL If you forget to take a capsule, take your capsule as soon as you remember, but do not take more than one capsule in one day. Do not take a double dose to make up for a forgotten capsule. If you stop taking Regurin XL Your symptoms may return if you stop taking Regurin XL before recommended by your doctor. Therefore, you should take Regurin XL for as long as prescribed by your doctor. Please consult your doctor if you wish to stop treatment. If you have any further questions on the use of this product, ask your doctor or pharmacist.
Possible side effects
Like all medicines, Regurin XL can cause side effects, although not everybody gets them. The following "very rare" side effects below are important and will require immediate action if you experience them. You should stop taking Regurin XL and see your doctor immediately if the following symptoms occur:
• swelling of the face, tongue and windpipe which can cause great difficulty in breathing
• a sudden allergic reaction with shortness of breath, rash, wheezing and drop of blood pressure.

The following side effects have been reported for Regurin XL prolonged-release capsules, hard in clinical trials:

Very common side effects, affects more than 1 user in 10
• dryness of the mouth.

Common side effects, affects 1 to 10 users in 100
• constipation, nausea, abdominal pain, indigestion,
• dry eyes, dry nose.

Uncommon side effects, affects 1 to 10 users in 1,000
• flatulence

Rare side effects, affects 1 to 10 users in 10,000
• difficulty emptying the bladder, urinary retention,
• fast heart rate, palpitations,
• difficulty seeing objects close-up,
• rash,
• general feeling of weakness.

Very rare side effects, affects less than 1 user in 10,000
• urinary tract infection,
• headache.

The following side effects have also been reported for trospium (trospium is the active ingredient of Regurin XL; it is not known if these side effects will also occur with the capsules that you have been prescribed): Difficulty in breathing, diarrhoea, chest pain, slight to moderate increase of certain liver values (serum transaminases), fast irregular heartbeat, joint or muscle pains, dizziness. If any of the side effects gets serious, or if you notice any side effects not listed in this leaflet, please tell your doctor or pharmacist.
How to Store Sanctura XR
Keep out of the reach and sight of children. Do not use Regurin XL after the expiry date which is stated on the blister and the container after EXP. The expiry date refers to the last day of that month. This medicinal product does not require any special storage conditions. Do not use Regurin XL if you notice that the package has been damaged or shows signs of tampering. Medicines should not be disposed of via wastewater or household waste. Ask your pharmacist how to dispose of medicines no longer required. These measures will help to protect the environment
IMPORTANT DISCLAIMER: All medical content is supplied by a third party company who is independent from this web site. As such, this web site can not guarantee the reliability, accuracy, and /or medical efficacy of the information provided. In all circumstances, you should seek the advice of a health professional pertaining to drug, treatment and/or medical condition advice. Note that not all products are shipped by our contracted Canadian pharmacy. This website contracts with dispensaries around the world that ship products directly to our customers. Some of the jurisdiction include but are not limited to United Kingdom, Europe, Turkey, India, Canada, Vanuatu, Mauritius, and USA. The items within your order may be shipped from any one of these jurisdiction depending on the availability and cost of the products at the time you place your order. The products are sourced from these countries as well as others. Please note that the product appearance may vary from actual product received depending on availability.