Simbrinza
(Brinzolamide/Brimonidine Tartrate)
Brand Choices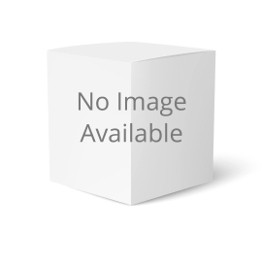 Prescription required.
Manufactured by Alcon.
Product of Canada. Shipped from Canada.
What Simbrinza is and what it is used for
SIMBRINZA contains two active substances, brinzolamide and brimonidine tartrate. Brinzolamide belongs to a group of medicines called "carbonic anhydrase inhibitors" and brimonidine tartrate belongs to a group of medicines called "alpha-2 adrenergic receptor agonists". Both substances work together to reduce pressure within the eye. SIMBRINZA is used to lower pressure in the eyes in adult patients (aged more than 18 years) who have eye conditions known as glaucoma or ocular hypertension and whose high pressure in the eyes cannot be controlled effectively by one medicine alone
How to take Simbrinza
Always use this medicine exactly as your doctor, optometrist (optician) or pharmacist has told you. Check with your doctor, optometrist (optician) or pharmacist if you are not sure. Only use SIMBRINZA for your eyes. Do not swallow or inject. The recommended dose is one drop in the affected eye or eyes two times a day. Use at the same time each day. How to use Wash your hands before you start. 1 2 Shake well before use. Twist off the bottle cap. After the cap is removed, if the tamper evident snap collar is loose, remove it before using the medicine. Do not touch the dropper with your fingers when opening or closing the bottle. It could infect the drops. Hold the bottle, pointing down, between your thumb and fingers. Tilt your head back. Pull down your lower eyelid with a clean finger, until there is a 'pocket' between the eyelid and your eye. The drop will go in here (picture 1). Bring the bottle tip close to the eye. Do this in front of a mirror if it helps. Do not touch your eye or eyelid, surrounding areas or other surfaces with the dropper. It could infect the drops. Gently press on the base of the bottle to release one drop of SIMBRINZA at a time. Do not squeeze the bottle: it is designed so that a gentle press on the bottom is all that it needs (picture 2). To reduce the amount of medicine that could come into the rest of the body after application of eye drops close your eye and apply gentle pressure to the corner of the eye next to the nose with a finger for at least 2 minutes. If you use drops in both eyes, repeat the steps for your other eye. It is not necessary to close and shake the bottle before you use the drops for your other eye. Close the bottle cap firmly immediately after use. 4 If you are using other eye drops, wait at least five minutes between using SIMBRINZA and the other drops. If a drop misses your eye, try again. If you use more SIMBRINZA than you should Rinse your eye with warm water. Do not put in any more drops until it is time for your next regular dose. Adults who accidentally swallowed medicines containing brimonidine experienced a decreased heart rate, decreased blood pressure which may be followed by increased blood pressure, heart failure, difficulty breathing and effects in the nervous system. Should this happen, contact your doctor immediately. Serious side effects have been reported in children who accidently swallowed medicines containing brimonidine. Signs included sleepiness, floppiness, low body temperature, paleness and breathing difficulties. Should this happen, contact your doctor immediately. If SIMBRINZA has been accidentally swallowed then you should contact your doctor immediately. If you forget to use SIMBRINZA Continue with the next dose as planned. Do not use a double dose to make up for a forgotten dose. Do not use more than one drop in the affected eye(s) two times a day. If you stop using SIMBRINZA Do not stop using SIMBRINZA without first speaking to your doctor. If you stop using SIMBRINZA the pressure in your eye will not be controlled which could lead to loss of sight. If you have any further questions on the use of this medicine, ask your doctor, optometrist (optician) or pharmacist.
Possible side effects
Like all medicines, this medicine can cause side effects, although not everybody gets them. If you experience any of the following side effects, please stop using this medicine and seek immediate medical attention as these could be signs of a reaction to the medicine. The frequency of an allergic reaction to the medicine is not known (frequency cannot be estimated from the available data).
• Severe skin reactions, including rash or redness or itching on your body or eyes
• Trouble breathing
• Chest pain, irregular heart beat Contact your doctor immediately if you develop extreme tiredness or dizziness.

The following side effects have been observed with SIMBRINZA and other medicines containing brinzolamide or brimonidine alone.

Common side effects (may affect up to 1 in 10 people)
• Effects in the eye: allergic conjunctivitis (eye allergy), eye surface inflammation, eye pain, eye discomfort, blurred or abnormal vision, eye redness
• General side effects: drowsiness, dizziness, bad taste in mouth, dry mouth

Uncommon side effects (may affect up to 1 in 100 people)
• Effects in the eye: eye surface damage with loss of cells, inflammation of the eyelid, deposits on the eye surface, sensitivity to light, swelling of the eye (affecting the cornea or eyelid), dry eye, eye discharge, watery eye, eyelid redness, abnormal or decreased sensation in eye, tired eye, 5 reduced vision, double vision, product particles in eyes.
• General side effects: decreased blood pressure, chest pain, irregular heartbeat, slow or fast heart rate, palpitations, difficulty sleeping (insomnia), nightmares, depression, generalised weakness, headache, dizziness, nervousness, irritability, general feeling of being unwell, memory loss, shortness of breath, asthma, nose bleeds, cold symptoms, dry nose or throat, sore throat, throat irritation, cough, runny nose, stuffy nose, sneezing, sinus infection, chest congestion, ringing in ear, indigestion, intestinal gas or stomach ache, nausea, diarrhoea, vomiting, abnormal sensation in mouth, increased allergic symptoms on skin, rash, abnormal skin sensation, hair loss, generalised itching, increased blood chlorine levels, or decreased red blood cell count as seen in a blood test, pain, back pain, muscle pain or spasm, kidney pain such as lower back pain, decreased libido, male sexual difficulty.

Very rare (may affect up to 1 in 10,000 people)
• Effects in the eye: decreased pupil size
• General side effects: fainting, increased blood pressure

Not known (frequency cannot be estimated from the available data)
• Effects in the eye: decreased growth of eyelashes
• General side effects: tremor, decreased sensation, loss of taste, abnormal liver function values as seen in a blood test, swelling of the face, joint pain, frequent urination, chest pain, swelling of the extremities.

Reporting of side effects If you get any side effects, talk to your doctor, optometrist (optician) or pharmacist. This includes any possible side effects not listed in this leaflet. You can also report side effects directly (see details below). By reporting side effects you can help provide more information on the safety of this medicine. Ireland HPRA Pharmacovigilance Earlsfort Terrace, IRL
•Dublin 2 Tel : +353 1 6764971 Fax : +353 1 6762517 Website : www.hpra.ie e-mail : [email protected] Malta ADR Reporting Website : www.medicinesauthority.gov.mt / adrportal United Kingdom Yellow Card Scheme Website : www.mhra.gov.uk / yellowcard or search for MHRA Yellow Card in the Google Play or Apple App Store
How to Store Simbrinza
Keep this medicine out of the sight and reach of children. Do not use this medicine after the expiry date which is stated on the bottle and the carton after "EXP". The expiry date refers to the last day of that month. This medicine does not require any special storage conditions. 6 Throw away the bottle 4 weeks after first opening to prevent infections and use a new bottle. Write down the date of opening on the carton label in the space provided. Do not throw away any medicines via wastewater or household waste. Ask your optometrist (optician) or pharmacist how to throw away medicines you no longer use. These measures will help protect the environment
IMPORTANT DISCLAIMER: All medical content is supplied by a third party company who is independent from this web site. As such, this web site can not guarantee the reliability, accuracy, and /or medical efficacy of the information provided. In all circumstances, you should seek the advice of a health professional pertaining to drug, treatment and/or medical condition advice. Note that not all products are shipped by our contracted Canadian pharmacy. This website contracts with dispensaries around the world that ship products directly to our customers. Some of the jurisdiction include but are not limited to United Kingdom, Europe, Turkey, India, Canada, Vanuatu, Mauritius, and USA. The items within your order may be shipped from any one of these jurisdiction depending on the availability and cost of the products at the time you place your order. The products are sourced from these countries as well as others. Please note that the product appearance may vary from actual product received depending on availability.