Sinemet
(Levodopa/Carbidopa)
All Strengths

50mg/12.5mg

100/25mg

100/10mg

250/25mg
Generic equivalents for Sinemet
What is a generic medication?
Generic medications are significantly discounted copies of brand name medication that have the same active ingredients, intended use, dosage, side effects, effects, and route of administration as the original brand name medication. In other words, generic medications have the same pharmacological effects as their brand-name counterparts. Over half of all prescribed medications are for generic medications.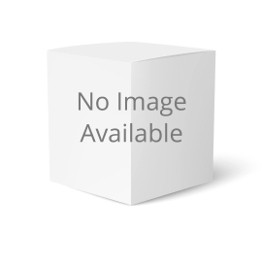 Prescription required.
Manufactured by Various UK Generic Manufacturers (MHRA Approved).
Product of United Kingdom. Shipped from United Kingdom.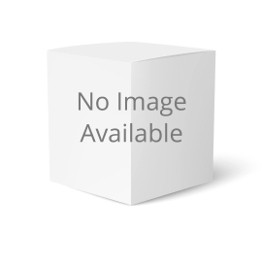 Prescription required.
Manufactured by Apotex Corporation.
Product of Canada. Shipped from Canada.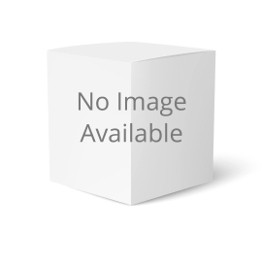 Prescription required.
Manufactured by Apotex Corporation.
Product of Canada. Shipped from Canada.

Prescription required.
Manufactured by Various UK Generic Manufacturers (MHRA Approved).
Product of United Kingdom. Shipped from United Kingdom.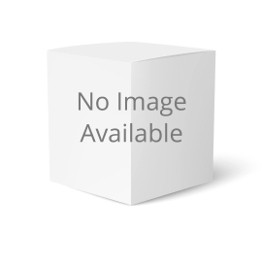 Prescription required.
Manufactured by Apotex Corporation.
Product of Canada. Shipped from Canada.
What Sinemet is and what it is used for
Sinemet improves the signs of Parkinson's disease. Parkinson's disease is a long-term illness where:
• you become slow and unsteady
• your muscles feel stiff
• you may develop shaking or trembling (called 'tremor'). If not treated, Parkinson's disease can make it hard for you to continue your normal daily activities. Sinemet contains two different medicines called: levodopa and carbidopa.
• levodopa turns into a material called 'dopamine' in your brain. The dopamine helps to improve the signs of your Parkinson's disease.
• carbidopa belongs to a group of medicines called 'aromatic amino acid decarboxylase inhibitors'. It helps levodopa work more effectively by slowing the speed at which levodopa is broken down in your body.
How to take Sinemet
Always take Sinemet exactly as your doctor has told you. You should check with your doctor or pharmacist if you are not sure. Taking this medicine
• Take this medicine by mouth.
• Although your medicine can have an effect after one day, it may take up to seven days to work.
• Take them at regular time intervals according to your doctor's instructions. 3
• Do not change the times at which you take your tablets or take any other medicines for Parkinson's disease without first consulting your doctor.
• Try to avoid taking your tablets with a heavy meal. If you have not had levodopa before The usual starting dose is:
• for Sinemet Plus 25 mg/100 mg Tablets: one tablet three times a day.
• for Sinemet 10 mg/100 mg Tablets: one tablet three or four times a day. If you have had levodopa before
• your doctor will ask you to stop taking your medicine for Parkinson's disease before you start taking Sinemet. The usual starting dose is:
• for Sinemet Plus 25 mg/100 mg Tablets and Sinemet 25 mg/250 mg Tablets: one tablet three or four times a day.
• for Sinemet 10 mg/100 mg Tablets it will depend on what you were taking before. More than one Sinemet product may be prescribed by your doctor. If you have been given different Sinemet tablets to take make sure that you are taking the correct one at the right time. Children under 18 years of age Sinemet is not suitable for children under the age of 18 years. If you take more Sinemet than you should If you take too many tablets see your doctor immediately. If you forget to take Sinemet Do not take a double dose to make up for a forgotten dose. If you stop taking Sinemet Do not stop taking Sinemet or change your dose without talking to your doctor first. When you stop taking Sinemet the following can occur: stiff muscles, high temperature (fever) and mental changes. If you have any further questions on the use of this product, ask your doctor or pharmacist.
Possible side effects
Like all medicines, Sinemet can cause side effects, although not everybody gets them. Stop taking Sinemet and see your doctor straight away, if you notice any of the following side effects:
• allergic reaction, the signs may include hives (nettle rash), itching, rash, swelling of your face, lips, tongue or throat. This may cause difficulty in breathing or swallowing
• chest pain
• uneven (irregular) heart beat or palpitations
• dizziness on standing-up quickly
• bleeding from your gut which may be seen as blood in your faeces or darkened faeces (gastro-intestinal bleeding)
• blood problems, the signs may include pale skin (pallor), tiredness, fever, sore throat or mild bruising and prolonged bleeding after injury
• stiff muscles, high fever 4
• mental changes including delusions, hallucinations and depression
• fits (convulsions). The most common side effects are
• abnormal movements such as twitching or spasms (which may or may not be like your Parkinson's symptoms)
• nausea.

Other side effects include
• fainting, anorexia, high blood pressure
• inflammation of the veins, being sick (vomiting) diarrhoea, discoloration of urine, sweat or saliva
• on-off phenomenon, characteristic of some people with long-standing Parkinson's disease. This is when you can have unpredictable changes from being mobile
•"on"
•to a sudden inability to move
•"off". "Off" to "on" can occur just as suddenly.
• dizziness; sleepiness (including excessive drowsiness or sudden sleep onset episodes), pins and needles
• dream abnormalities, confusion, feeling agitated, shortness of breath, hair loss You may experience the following side effects:
• Craving for large doses of Sinemet in excess of that required to control motor symptoms, known as dopamine dysregulation syndrome. Some patients experience severe abnormal involuntary movements (dyskinesias), mood swings or other side effects after taking large doses of Sinemet.
• inability to resist the impulse to perform an action that could be harmful, which may include: o strong impulse to gamble excessively despite serious personal or family consequences o altered or increased sexual interest and behaviour of significant concern to you or to others, for example, an increased sexual drive o uncontrollable excessive shopping or spending o binge eating (eating large amounts of food in a short time period) or compulsive eating (eating more food than normal and more than is needed to satisfy your hunger). Tell your doctor if you experience any of these behaviours; he/she will discuss ways of managing or reducing the symptoms. Side effects that have been reported with medicines containing levodopa. These may be experienced when taking Sinemet. Nervous system:
• loss of control over the voluntary movements of everyday life
• numbness, increased hand tremor, muscle twitching, muscle cramp, irregular movement of jaw muscles resulting in difficulty opening the mouth
• difficulty sleeping, feeling anxious or high, falling over and abnormal walking patterns
• headache 5 Eyes:
• drooping eyelid and dilated pupil
• changes in vision, irregular movement of the eye Digestive system:
• indigestion, dry mouth, bitter taste
• swelling of the salivary glands, difficulty swallowing, grinding of the teeth
• hiccups, abdominal pain and distress, constipation, wind
• burning sensation of the tongue. Sexual:
• persistent abnormal erection of the penis Urinary:
• difficulty passing urine or incontinence (inability to control urine flow) Skin:
• changed patches of pigmented skin, including, irritated or irregular moles, or moles in which you have noticed changes (melanoma) General:
• weight gain or loss, swelling in the limbs
• flushing, hot flushes, increased sweating
• feeling weak, faint or tired
• hoarseness, general feeling of being unwell
• increased energy or activity, unusual breathing pattern If any symptoms persist or you experience any other side effects please tell your doctor or pharmacist. It will help if you make a note of what you experienced, when it started and how long it lasted.

Reporting of side effects If you get any side effects, talk to your doctor, pharmacist or nurse. This includes any possible side effects not listed in this leaflet. You can also report side effects directly (see details below). By reporting side effects you can help provide more information on the safety of this medicine. United Kingdom: Yellow Card Scheme at: www.mhra.gov.uk/yellowcard or search for MHRA Yellow Card in the Google Play or Apple App Store. Ireland: HPRA Pharmacovigilance, Earlsfort Terrace, IRL
•Dublin 2; Tel: +353 1 6764971; Fax: +353 1 6762517. Website: www.hpra.ie; E-mail: [email protected]
How to Store Sinemet
Keep out of the sight and reach of children
• This medicinal product does not require any special storage conditions.
• Do not use Sinemet after the expiry date which is stated on the blister and carton after 'EXP.' The expiry date refers to the last day of that month.
• Medicines should not be disposed of via wastewater or household waste. Ask your pharmacist how to dispose of medicines no longer required. These measures will help to protect the environment.
IMPORTANT DISCLAIMER: All medical content is supplied by a third party company who is independent from this web site. As such, this web site can not guarantee the reliability, accuracy, and /or medical efficacy of the information provided. In all circumstances, you should seek the advice of a health professional pertaining to drug, treatment and/or medical condition advice. Note that not all products are shipped by our contracted Canadian pharmacy. This website contracts with dispensaries around the world that ship products directly to our customers. Some of the jurisdiction include but are not limited to United Kingdom, Europe, Turkey, India, Canada, Vanuatu, Mauritius, and USA. The items within your order may be shipped from any one of these jurisdiction depending on the availability and cost of the products at the time you place your order. The products are sourced from these countries as well as others. Please note that the product appearance may vary from actual product received depending on availability.