Solaraze Gel
(Diclofenac Sodium)
Brand Choices

Prescription required.
Manufactured by Almirall Ltd.
Product of United Kingdom. Shipped from United Kingdom.
Generic equivalents for Solaraze Gel
What is a generic medication?
Generic medications are significantly discounted copies of brand name medication that have the same active ingredients, intended use, dosage, side effects, effects, and route of administration as the original brand name medication. In other words, generic medications have the same pharmacological effects as their brand-name counterparts. Over half of all prescribed medications are for generic medications.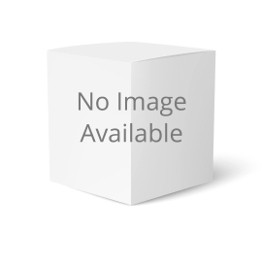 Prescription required.
Manufactured by Various UK Generic Manufacturers (MHRA Approved).
Product of United Kingdom. Shipped from United Kingdom.
What Solaraze Gel is and what it is used for
Solaraze is a non-steroidal anti-inflammatory dermatological gel. When applied to the skin, Solaraze gel is used to treat a skin problem known as actinic or solar keratosis that is caused by long-term sun exposure.
How to take Solaraze Gel

• Solaraze is not suitable for children.
• Use the gel as directed by your doctor.
• Pierce the aluminium membrane across the tube opening with the cap before using.
• Gently smooth a small amount of gel onto the skin over the area to be treated. The amount of gel needed will vary depending upon the size of the area to be treated. Usually 0.5 grams of gel (about the size of a pea) will be enough for one area (5cm x 5cm) but not more than 8 grams should be used per day.
• You can apply Solaraze twice daily unless your doctor tells you differently. You may notice a slight cooling effect when you smooth the gel onto your skin.
• The usual period of treatment is 60-90 days. Maximum effect has been seen with treatment times closer to 90 days. Complete healing may not occur for up to a month after treatment has stopped.
• Wash your hands after applying the gel, unless your hands are being treated. If you use more Solaraze than you should Remove the excess gel by washing with water. If you forget to use Solaraze Continue to apply as directed but do not apply twice as much to make up for the missed application
Possible side effects
Like all medicines, this medicine can cause side effects, although not everybody gets them. If you have any of the following side effects, stop using Solaraze and contact your doctor as soon as possible: Skin rash (nettle rash); breathing difficulties (wheezing); swelling of the face; runny nose (allergic rhinitis). These symptoms indicate that you may be allergic to Solaraze. If any of the following common side effects are severe or last for more than a few days you should stop using Solaraze and contact your doctor: itching, rash, skin redness, inflammation, contact dermatitis, pain and blistering. Other common side effects: (occur in between 1 and 10 out of every 100 patients) 3 Irritation or tingling at the site of treatment, conjunctivitis, allergy, a painful sensation when the skin is touched, pins and needles, muscle stiffness, dermatitis, eczema, dry skin, swelling, rash (including scaly or blistering), sagging of the skin, and skin ulcer.

Uncommon side effects: (occur in between 1 and 10 out of every 1,000 patients) Eye pain, weeping/dry eyes, pain in the abdomen, diarrhoea, feeling sick, hair loss, facial swelling, excessive bleeding or oily skin, a measles-like rash.

Rare side effects: (occur in between 1 and 10 out of every 10,000 patients) Dermatitis with large blisters.

Very rare side effects: (occur in fewer than 1 in 10,000 patients) Bleeding from your stomach, problems with your kidneys, breathing difficulties (asthma), infected skin rash, skin sensitivity to sunlight. Temporary hair discolouration at the application site has been reported. This is usually reversed on stopping treatment.

Reporting of side effects If you get any side effects, talk to your doctor or pharmacist. This includes any possible side effects not listed in this leaflet. You can also report side effects directly (see below): United Kingdom Yellow Card Scheme, Website: www.mhra.gov.uk/yellowcard or search for MHRA Yellow Card in the Google Play or Apple App Store. Ireland HPRA Pharmacovigilance, Earlsfort Terrace, IRL
•Dublin 2, Tel: +353 1 6764971, Fax: +353 1 6762517, Website: www.hpra.ie , e-mail: [email protected] . By reporting side effects you can help provide more information on the safety of this medicine
How to Store Solaraze Gel
Keep this medicine out of the sight and reach of children. Do not use this medicine after the expiry date (shown as 'EXP') which is stated on the tube and carton. The date refers to the last date of that month. Do not store above 25o C. Shelf life after opening: 6 months. Do not throw away any medicines via wastewater or household waste. Ask your pharmacist how to throw away medicines you no longer use. These measures will help protect the environment.
IMPORTANT DISCLAIMER: All medical content is supplied by a third party company who is independent from this web site. As such, this web site can not guarantee the reliability, accuracy, and /or medical efficacy of the information provided. In all circumstances, you should seek the advice of a health professional pertaining to drug, treatment and/or medical condition advice. Note that not all products are shipped by our contracted Canadian pharmacy. This website contracts with dispensaries around the world that ship products directly to our customers. Some of the jurisdiction include but are not limited to United Kingdom, Europe, Turkey, India, Canada, Vanuatu, Mauritius, and USA. The items within your order may be shipped from any one of these jurisdiction depending on the availability and cost of the products at the time you place your order. The products are sourced from these countries as well as others. Please note that the product appearance may vary from actual product received depending on availability.