All Strengths

50mg

200mg

600mg
Brand Choices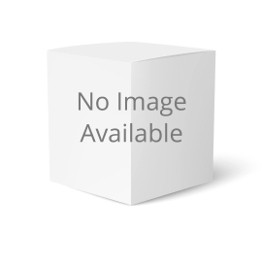 Prescription required.
Manufactured by Bristol Myers Squibb.
Product of United Kingdom. Shipped from United Kingdom.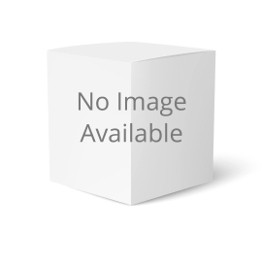 Prescription required.
Manufactured by Bristol-Myers Squibb Canada.
Product of Canada. Shipped from Canada.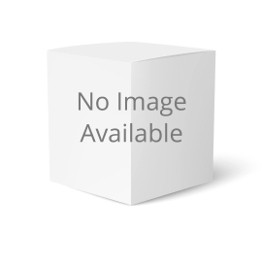 Marketed as Stocrin in New Zealand
Prescription required.
Manufactured by Merck.
Product of New Zealand. Shipped from New Zealand.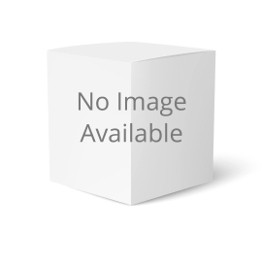 Prescription required.
Manufactured by Bristol Myers Squibb.
Product of Canada. Shipped from Canada.
Generic equivalents for Sustiva
What is a generic medication?
Generic medications are significantly discounted copies of brand name medication that have the same active ingredients, intended use, dosage, side effects, effects, and route of administration as the original brand name medication. In other words, generic medications have the same pharmacological effects as their brand-name counterparts. Over half of all prescribed medications are for generic medications.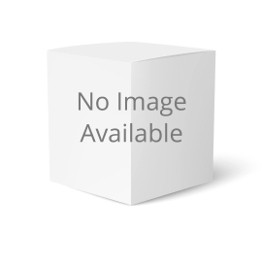 Prescription required.
Manufactured by Auro Pharma Inc..
Product of Canada. Shipped from Canada.
Sustiva Helps Treat the Following Conditions:
Human Immunodeficiency Virus (HIV)
HIV is a virus that attacks the immune system and weakens the body's natural ability to fight illness. Many people experience flu-like symptoms between two to four weeks after infection. Symptoms vary depending on each individual and stage of the disease.
Diagnosing HIV is done through a blood test. Patients who receive fast and appropriate treatment can enjoy an excellent quality of life.If left untreated, HIV can progress to acquired immunodeficiency syndrome (AIDS).
Sustiva Active Ingredient
Generic Sustiva Alternative: Sustiva
Sustiva contains the active ingredient efavirenz, which belongs to a class of drugs known as non-nucleoside reverse transcriptase inhibitors (NNRTIs).
General Drug Information
What is Sustiva and What Is It Used For?
Sustiva is prescribed to HIV patients in order to improve quality of life and lower the chance of HIV-related complications such as new infections and cancer. It is taken in combination with other antiretroviral medications.
Sustiva is not a cure for HIV. Patients must take precautions to ensure they do not spread the virus to others. This means taking Sustiva and other HIV medications exactly as prescribed and using reliable protection methods when engaging in sexual activity. Patients should not share personal items – toothbrushes, razors, needles or syringes – that may have been in contact with blood or other bodily fluids.
Usage and Application
Sustiva should be taken as prescribed by a patient's doctor, and the dosage is dependent on the patient's medical condition, response to treatment and other medications the patient may be taking. Patients should inform their physician about all prescription drugs and supplements they are taking. In children, dosage is also based on weight.
Most patients are prescribed one daily oral dose at bedtime, usually on an empty stomach and without food. Taking this medication with food increases its levels in the blood, which may lead to undesirable side effects.
Patients should swallow the capsule whole with water. Those who have difficulty swallowing may open the capsule and mix its contents with one to two teaspoons of applesauce, grape jelly, or yogurt.
After taking the medication, patients need to add two more teaspoons of food to the empty mixing container to ensure a full dose of the drug. Swallow within 30 minutes of mixing. Patients should not eat any food for two hours after taking Sustiva.
In babies who cannot eat solid foods, medication may be mixed with infant formula. Combine the capsule's content with two teaspoons of formula and draw into an oral syringe.
Sustiva works best when taken at evenly spaced intervals as drug levels in the body need to be constant. To help patients remember, it is recommended that Sustiva is taken at the same time each day.
Patients should not skip doses or stop taking this medication. Do not increase doses or take the medication more often than prescribed. This may make the infection more difficult to treat and can worsen side effects.
Considerations Before Taking Sustiva
Patients need to discuss the possibility of allergic reactions to Sustiva before starting treatment.
It is vital to discuss the patient's medical history, especially any liver problems like cirrhosis, as well as hepatitis B or C. In addition, patients need to report high blood cholesterol or triglycerides, as well as problems with alcohol or substance abuse. Seizures, depression, psychosis and suicidal thoughts should also be reported.
Sustiva may cause dizziness, drowsiness or trouble concentrating. While taking this medication, patients should not drive, use machinery, or perform other tasks requiring clear vision or alertness until the effects of the medication are known. Alcoholic beverages and marijuana should be avoided.
QT Prolongation
Sustiva may cause a heart condition known as QT prolongation. It manifests in severe dizziness, fainting and irregular heartbeat, which can be fatal in some rare cases.
The risk of developing QT prolongation increases in patients taking other medications that carry risk. Patients should alert their doctor about all drugs they are taking, as well as problems like heart failure, slow heartbeat or instances of QT prolongation being observed in an electrocardiogram.
A family history of QT prolongation or sudden cardiac death should be reported. The risk of QT prolongation is increased in people who have low levels of potassium or magnesium in their blood. This could be caused through usage of certain drugs such as diuretics or by conditions like severe sweating, diarrhea or vomiting.
Older adults may be more sensitive to the side effects of Sustiva, especially QT prolongation.
Pregnant Women and Children
Women who are pregnant – or planning to become pregnant – need to discuss the risks and benefits of taking Sustiva with their doctor. Treatment can lower the risk of passing HIV to an unborn baby.
HIV-positive mothers should not breastfeed as this can transmit the virus to their babies. Sustiva passes into breast milk.
This medication may cause rash in children.
Delayed and Omitted Doses
Patients who miss a dose of Sustiva should take it as soon as they remember. If this happens near the time for the next dose, patients should skip the missed dose and proceed as usual. Patients should not double up on the dose in order to catch up.
Other Medications and Sustiva
Drug interactions may change the way Sustiva works, and can increase the risk of side effects. Before starting treatment, patients need to discuss the full list of medications and supplements they are taking with their doctor.
Certain medications – like the weight-loss drug Xenical – may negatively affect the way Sustiva works. This is also the case with combination drugs for hepatitis C like ombitasvir, paritaprevir, ritonavir, and dasabuvir.
Some medications can affect the removal of Sustiva from the body, which can change the way it works. Examples include rifamycins like Rifadin, and seizure drugs like Tegretol, and Dilantin.
Patients should not use Sustiva with other products which contain its active substance, efavirenz.
Some other HIV drugs – like elvitegravir, etravirine, nevirapine and rilpivirine – may also interact with Sustiva. Patients who take Sustiva with atazanavir may need to also take ritonavir.
Sustiva can affect the way a number of medications work by speeding up their removal from the body. Examples include antifungal medications such as itraconazole and ketoconazole, macrolide antibiotics like clarithromycin, the antibiotic rifabutin and the HIV drug cobicistat.
Other drugs affected by Sustiva are combination malaria drug atovaquone/proguanil, tuberculosis medicine bedaquiline, and combination hepatitis C drug elbasvir/grazoprevir.
Sustiva also affects the work of depression drug sertraline, blood-thinner warfarin and opioid methadone. The list includes drugs that lower cholesterol levels – atorvastatin, pravastatin, simvastatin – and certain protease inhibitors – boceprevir and simeprevir.
Patients should inform their doctor if they use other products which cause drowsiness, like alcohol or marijuana. Muscle relaxants, narcotic pain relievers like codeine (cetirizine) and antihistamines (diphenhydramine) have the same effect, as do drugs for sleep and anxiety like diazepam and zolpidem. Opioid pain and cough relievers may also contain ingredients that cause drowsiness.
Patients need to inform laboratory personnel before laboratory tests, as Sustiva may interfere with some test results.
Women should be aware that Sustiva may affect the effectiveness of hormonal birth control. Inform your doctor in the event of any spotting or breakthrough bleedings as these are signs that hormonal birth control may not be working well.
Adverse Reactions
Many patients are able to take Sustiva safely without serious side effects.
Some patients may experience drowsiness, dizziness and trouble concentrating. Others may have unusual dreams or trouble sleeping. Taking Sustiva on an empty stomach at bedtime reduces these side effects. Avoid alcohol and street drugs as these tend to worsen side effects.
Symptoms like tiredness, headache, nausea, vomiting and diarrhea are also possible.
Overactive Immune Function
Sustiva is designed to help improve immune system function so the body can fight HIV more effectively. As the immune system gets stronger, it can begin to fight infections patients already have, causing the symptoms of these infections to manifest.
It is also possible that a patient's immune system may become overactive. Patients should seek medical help if they experience unexplained weight loss, severe tiredness, joint pain, persisting muscle weakness, and persistent, severe headaches.
Additional symptoms may include numbness or tingling of the extremities, vision changes, and signs of infection such as chills, swollen lymph nodes, trouble breathing, coughing and skin sores that don't heal.
An overactive thyroid can be an additional symptom of immune hyperfunction. Symptoms may include irritability, nervousness, heat intolerance, irregular heartbeat, bulging eyes and an unusual growth in the neck (known as a goiter).
Patients should also monitor for signs of a certain kind of nerve condition, known as Guillain-Barre syndrome, which can include trouble breathing, swallowing, eye movement, facial drooping, paralysis and trouble speaking.
Serious Side Effects
In rare cases, patients have experienced serious psychiatric symptoms. People with pre-existing mental or mood conditions are particularly at risk. Patients should speak to their doctor about symptoms such as depression, thoughts of suicide, nervousness, angry behavior and hallucinations.
Rare but serious side effects include liver problems, which may manifest as nausea, stomach pain, severe tiredness, yellowing of the eyes or skin, and dark urine.
Some patients may experience changes in body fat. This manifests as increased fat in the upper back and stomach, and decreased fat in the arms and legs. Exercise may help reduce these side effects.
Serious side effects include irregular heartbeat, severe dizziness and fainting.
Sustiva may cause a rash which is usually common and not serious. However, patients may have difficulty telling it apart from a rare rash that often signifies severe reaction.
It is important to seek immediate medical help in the event a rash is accompanied by symptoms like fever, tiredness, muscle and joint pain, blisters, mouth sores, and red or swollen eyes.
Serious allergic reactions to Sustiva are rare, yet patients should be aware of allergy symptoms such as rash, itching and swelling, severe dizziness and trouble breathing.
How to Store Sustiva
Sustiva should be stored at room temperature, away from light and moisture. Do not store in the bathroom. Keep away from children and pets.
Unwanted medication should not be poured into drains or flushed down the toilet. Patients should consult a pharmacist or their local waste disposal company to find out more about safe disposal methods.
IMPORTANT DISCLAIMER: All medical content is supplied by a third party company who is independent from this web site. As such, this web site can not guarantee the reliability, accuracy, and /or medical efficacy of the information provided. In all circumstances, you should seek the advice of a health professional pertaining to drug, treatment and/or medical condition advice. Note that not all products are shipped by our contracted Canadian pharmacy. This website contracts with dispensaries around the world that ship products directly to our customers. Some of the jurisdiction include but are not limited to United Kingdom, Europe, Turkey, India, Canada, Vanuatu, Mauritius, and USA. The items within your order may be shipped from any one of these jurisdiction depending on the availability and cost of the products at the time you place your order. The products are sourced from these countries as well as others. Please note that the product appearance may vary from actual product received depending on availability.