Valtrex
(Valacyclovir Hydrochloride, Valacyclovir)
All Strengths

500mg

1000mg
Brand Choices

Prescription required.
Manufactured by GlaxoSmithKline UK Ltd.
Product of United Kingdom. Shipped from United Kingdom.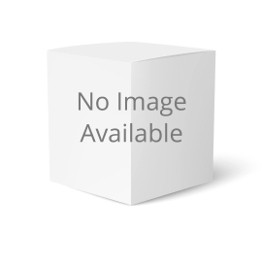 Prescription required.
Manufactured by GlaxoSmithKline Inc..
Product of Canada. Shipped from Canada.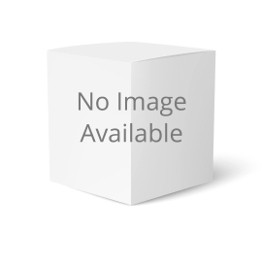 Prescription required.
Manufactured by GlaxoSmithKline Inc..
Product of Canada. Shipped from Canada.
Generic equivalents for Valtrex
What is a generic medication?
Generic medications are significantly discounted copies of brand name medication that have the same active ingredients, intended use, dosage, side effects, effects, and route of administration as the original brand name medication. In other words, generic medications have the same pharmacological effects as their brand-name counterparts. Over half of all prescribed medications are for generic medications.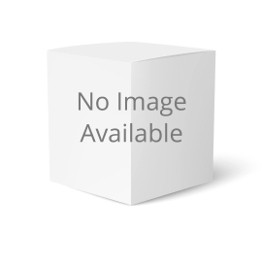 Prescription required.
Manufactured by Mylan Pharmaceuticals.
Product of New Zealand. Shipped from New Zealand.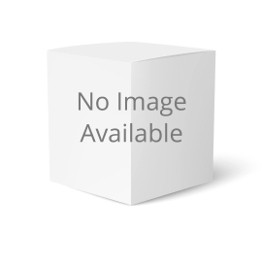 Prescription required.
Manufactured by Mylan Laboratories.
Product of Canada. Shipped from Canada.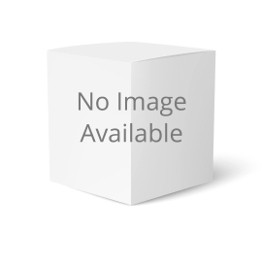 Prescription required.
Manufactured by Mylan Pharmaceuticals.
Product of Canada. Shipped from Canada.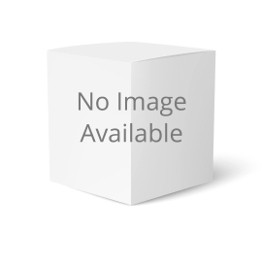 Prescription required.
Manufactured by Mylan Laboratories.
Product of New Zealand. Shipped from New Zealand.
Valtrex Helps Treat the Following Conditions:
Herpes Simplex Virus
The herpes simplex virus is divided into two types: herpes simplex virus type one (HSV-1) and herpes simplex virus type 2 (HSV-2). HSV-1 causes oral herpes, which manifests in cold sores. It is usually transmitted through oral contact.
HSV-2 causes genital herpes and is transmitted during sexual activity. Both types of herpes infections are most contagious when the patients are experiencing symptoms, but they can also be transmitted between outbreaks.
Varicella Zoster Virus
The varicella-zoster virus (also known as varicella), can cause chickenpox, a common contagious disease in children. Symptoms include fever, fatigue, and itchy rash and blisters over the body. The disease is not serious in children but can lead to serious complications in adults.
The virus can cause shingles, also known as herpes zoster. The disease can reappear in adults who have previously had chickenpox. It is manifested by a rash, which is typically very painful. Shingles are most common in older adults and in people with compromised immunity.
Valtrex Active Ingredient
Generic Valtrex Alternative: Valacyclovir-Hydrochloride
Valtrex is an antiviral drug which contains the active ingredient valacyclovir. It helps to alleviate the severity of infections caused by several viruses.
General Drug Information 
What is Valtrex and What Is It Used For?
Valtrex is used to treat infections caused by certain types of viruses.
In children, it is used to treat cold sores around the mouth which are caused by the herpes simplex virus. It is also prescribed to children with chickenpox, caused by varicella zoster.
In adults, Valtrex is used to treat shingles and cold sores around the mouth, caused by herpes zoster. The drug also helps treat and control outbreaks of genital herpes.
Valtrex is not a cure for viral infections. The viruses that cause these infections continue to live in the body even between outbreaks. Valtrex, however, reduces the severity and length of these outbreaks. It helps sores heal faster, keeps new sores from forming, and decreases symptoms of pain and itching.
Usage and Application
Valtrex should be taken as prescribed by a patient's doctor. Dosage and length of treatment depend on the patient's type of infection, medical condition, and response to treatment. In children with chickenpox, the dosage is also based on weight.
The medication is taken by mouth, with or without food. Patients should drink plenty of fluids to lower the risk of side effects.
Valtrex works best when started at the first sign of an outbreak. It may not work as well if treatment is delayed.
For shingles or chickenpox, patients should start taking the medication at the sign of the first symptom or as soon as possible after the rash appears. For cold sores or genital herpes, patients should start taking Valtrex at the first sign of sores, or as soon as they feel tingling, itching, or burning.
Valtrex works best when taken at evenly-spaced intervals, as drug levels in the body need to remain constant. To help patients remember, it is recommended that the medication is taken at the same time each day.
Patients should continue taking Valtrex until the full-prescribed amount is finished. They should not change the dose, skip any doses, or stop Valtrex early without approval from their doctor.
Considerations Before Taking Valtrex
Before starting treatment, patients need to discuss the possibility of allergic reactions to Valtrex and acyclovir with their doctor.
It is vital to discuss the patient's medical history, especially related to kidney problems.
Valtrex may cause dizziness, drowsiness, and trouble concentrating. While taking this medication, patients should not drive, use machinery, or perform other tasks requiring clear vision and alertness until the effects of this medication are known. Consumption of alcoholic beverages and marijuana should be limited.
Patients preparing for surgery should tell their physicians about all prescription drugs, over-the-counter medicines, and herbal products they are taking.
Patients should not have vaccinations – for example against the varicella virus – without the consent of their doctor.
Older adults may be more sensitive to the side effects of Valtrex, especially symptoms like confusion and agitation, as well as kidney problems.
Patients should remember that cold sores spread easily. To reduce the risk of infecting others, they should avoid physical contact until the cold sores have healed completely. Patients should not touch their cold sores. In the event this happens – wash hands afterward.
This medication does not prevent the spread of herpes. To lower the chance of transmitting genital herpes to partners, avoid sexual contact during outbreaks and at the start of symptoms. It is possible to spread genital herpes even if no symptoms are present.
Patients should always use an effective barrier protection method during all sexual activity.
Pregnant women should use Valtrex only when clearly needed and should discuss the risks and benefits with their doctor.
This medication passes into breast milk but is unlikely to harm a nursing infant. Mothers should consult their doctor before breastfeeding.
Delayed and Omitted Doses
Patients who miss a dose of Valtrex should take it as soon as they remember. If this happens near the time for the next dose, patients should skip the missed dose and proceed as usual. Patients should not double up on the dose to catch up.
Other Medications and Valtrex
Drug interactions may change the way Valtrex works and can increase the risk of side effects. Before starting treatment, patients need to discuss the medications and supplements they are taking with their physician.
Certain medications like Nurofen and Naprosyn – and other nonsteroidal anti-inflammatory drugs – may interact negatively with Valtrex.
Valtrex is very similar to acyclovir and should not be used with medications containing it.
Adverse Reactions
Many patients are able to take Valtrex safely without serious side effects.
Some patients may experience nausea, stomach pain, headache, or dizziness. It is important to notify the treating physician should these symptoms persist or worsen.
Serious side effects include agitation, confusion, hallucinations, trouble speaking, and unsteady movements. Patients should also monitor for signs of kidney problems like changes in the amount of urine.
In rare cases, Valtrex may cause a life-threatening disorder that affects the blood cells, kidneys, and other parts of the body called thrombotic thrombocytopenic purpura/hemolytic uremic syndrome (TTP/HUS). Symptoms include unusual bruising, bleeding, or unexplained fever.
This is more likely to occur in patients with weakened immune systems. People with HIV – and those with bone marrow and kidney transplants – are, particularly at risk.
Seek immediate medical help in the event of symptoms like extreme tiredness, fever, easy bruising or bleeding, and irregular heartbeat. In addition, patients should monitor for dark urine, severe stomach pain, yellowing eyes and skin, and sudden vision changes.
Loss of consciousness and seizures are also possible yet serious side effects. Serious allergic reactions to Valtrex are rare, yet patients should be aware of allergy symptoms such as rash, itching and swelling, severe dizziness, and trouble breathing.
How to Store Valtrex
Valtrex should be stored at room temperature, away from light and moisture. Do not store in the bathroom. Keep away from children and pets.
Unwanted medication should not be poured into drains or flushed down the toilet. Patients should consult a pharmacist or their local waste disposal company to find out more about safe disposal methods.
IMPORTANT DISCLAIMER: All medical content is supplied by a third party company who is independent from this web site. As such, this web site can not guarantee the reliability, accuracy, and /or medical efficacy of the information provided. In all circumstances, you should seek the advice of a health professional pertaining to drug, treatment and/or medical condition advice. Note that not all products are shipped by our contracted Canadian pharmacy. This website contracts with dispensaries around the world that ship products directly to our customers. Some of the jurisdiction include but are not limited to United Kingdom, Europe, Turkey, India, Canada, Vanuatu, Mauritius, and USA. The items within your order may be shipped from any one of these jurisdiction depending on the availability and cost of the products at the time you place your order. The products are sourced from these countries as well as others. Please note that the product appearance may vary from actual product received depending on availability.